We're pretty amazed that 2023 is here already. However, with the new year comes new gear, which we're stoked for. We've been drooling over the recent releases and updates for the 2022/2023 season and can't wait to see what else is in store.
So far, there have been some pretty exciting updates from all ends. Pants are being redesigned in ways we didn't know possible, watches can go further, and radios can easily be clipped on harnesses while climbing. From winter hiking to climbing to backcountry skiing, we can't wait to see what other new gadgets come out this year.
New Gear for the New Year
In anticipation and celebration of new gear, we've gathered some of our favorite recent releases and product updates that we know you will not want to miss. With the holidays just over, and the New Year sales starting, now is a great time to break out those gift cards!
---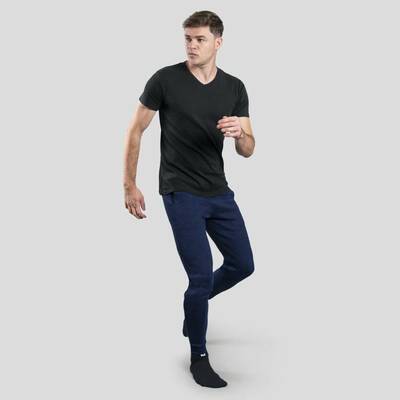 New for 2023 are the Arms of Andes Alpaca Wool Sweatpants. Designed to keep you warm, dry, and comfortable on your most active days. Durable in extreme weather conditions, these Alpaca Wool Sweatpants are made from sustainable 100% Royal Alpaca fabric. Highly breathable and moisture-wicking, these joggers are softer than Cashmere and more durable than Merino wool.
These fine fibers provide exceptional softness without the itch that can sometimes happen with wool. Also, it's naturally antibacterial, meaning fewer trips to the washing machine and less stink on those long backpacking trips.
See the Arms of Andes Alpaca Wool Sweatpants
---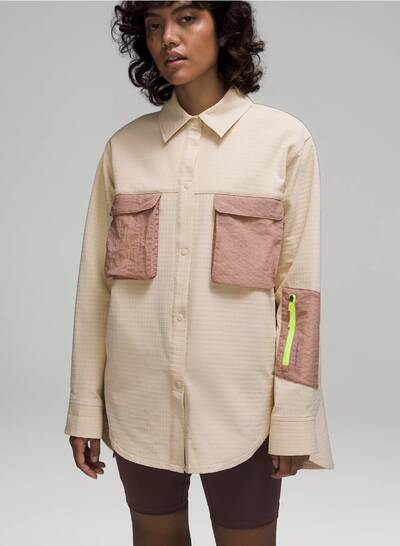 New from this past year is the recently released hike collection from lululemon. One of the items we're excited to see from the collection is their Grid Fleece Hiking Overshirt. This relaxed-fit shirt is breathable and water-repellent to help protect you from the elements while keeping you comfortable. Its oversized fit allows you to wear it on its own or as a second layer for those chilly winter hikes.
It has all the pockets you could want in a shirt with two hand pockets (with a hidden phone sleeve), water-resistant snap chest pockets, and a zippered arm sleeve pocket for small valuables like cards or keys. Did you get a lululemon gift card for the holidays? Then it's time to make good use of it!
See the lululemon Grid Fleece Hiking Overshirt
---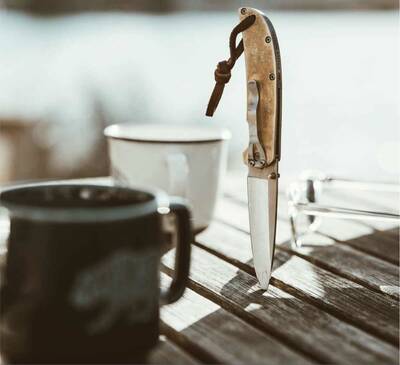 We love a good pocket knife for the backcountry and are excited to see this new knife from Taylor Stitch. The brass handle will show wear and usage as it ages, making it distinct for each person, though the stainless steel 3.25″ blade is totally corrosion-resistant. It has a lock, so it will stay secure in your pocket or bag. The knife also comes with a 150-grit sharpening stone to keep it sharp for years to come.
Right now, Taylor Stitch is running a promotion for Backpackers.com readers. Use the code BACKPACKERS15 for 15% OFF new customer purchases at Taylor Stitch! Valid through 1/8/2023.
See the Taylor Stitch Drop Point Knife
---
Another piece of new gear we're excited to see is the Mystery Ranch Bridger 65L Backpack. The Bridger 65L was made for the roughest and toughest adventures with abrasion-resistant fabric and water-resistant zips and is feature packed.
This backpack is designed with a breathable frame and a new endurance yoke with pocketed shoulder pads. With four pockets to store water (two on the side and two on the shoulder), this pack allows you to leave the water bladder behind if wanted. The brain converts into a hip sack for those who want to do short side trips while backpacking.
You'll have dual access to the main compartment, which allows you to eliminate that dead space you can get when packing a bag solely from the top chute. It also features dual adjustable tool attachments, daisy chains, and pocketed waist belts, allowing for nearly unlimited carrying options for gear.
See the Mystery Ranch Bridger 65L Backpack
---
Until now, Rocky Talkie has been used fairly exclusively by the climbing community. The original Rocky Talkie walkie-talkie comes with a carabiner clip, making it a game changer for climbers on long and wandering multi-pitch routes. In 2023, Rocky Talkie is bringing it up to another level by introducing the Waterproof Hand Mic Attachment for their radios.
This attachment is perfect for winter hikers and backcountry skiers. It allows people who want to keep their radio stowed safely away to have easy communication access on the go while in heavy rain or snow. This mic is waterproof up to 1 meter, so you know it'll work in the downpours. It comes with wind noise reduction for intense wind conditions and is extremely compact and glove-friendly.
This mic is currently on pre-order, with orders set to start shipping in early February of 2023.
See the Rocky Talkie Waterproof Hand Mic
---
The MSR Evo Trail Snowshoes have been a staple for many winter hikers' gear closets. It may not be a new gear item, but for 2023, these snowshoes see a needed update on their bindings. These new bindings offer an update for comfort, ease, and security. They're designed to be used with gloves, making getting in and out easier than before. The bindings are compatible with nearly any type of shoe, from light hikers to snowboarding boots, making them a versatile option for your outdoor adventures.
These snowshoes feature a heel lift to reduce fatigue on higher hills. It engages by flipping up with a trekking pole, so you don't need to bend over to adjust. For those hiking in even deeper snow or carrying a heavy load, the Evo Trail Snowshoes come with attachment points for 6-inch flotation tails.
See the MSR Evo Trail Snowshoes
---
Originally launched in 2022 from a Kickstarter campaign, we're excited to see where SheFly goes next. The 2022/2023 season introduces new colors for the 2022/2023 for the pants. The SheFly Go There Pants are designed for hiking in all seasons and introduce a new bathroom system for women who like hiking in the backcountry. These pants are equipped with the traditional zipper, but their innovative, patented SheFly zipper that allows you to pee comfortably and safely without removing your pants.
The pants are fitted with 5 pockets, 2 zippered front hip pockets, 2 deep back pockets, and 1 hidden zip stash pocket on the upper right leg. The adjustable waist ties provide a customized fit and are midrise to fit comfortably with a climbing harness or backpacking waist belt. The 4-way stretch fabric is DWR treated, making them water resistant for that light snow or rain storm.
---
In the past, Armada has been known for its skis for the freestyle lover. Taking it a step further, Armada is joining the ranks of backcountry skis for new gear in 2023.
The Locator 104s are perfect for both the novice backcountry skier and the seasoned ski mountaineer.  The 104s are the ideal width for someone who will be hitting a variety of conditions and wants a ski to hit it all, icy crud and fresh powder alike. These 104s are lightweight and come with a self-center tail clip for skins. Armada didn't leave behind its roots as a freestyle ski, though, keeping its rocker design and a blended tail shape for a playful ski when wanted and a sturdy ski when needed.
The Locator series comes in a width of 88mm, 96mm, 104mm, and 112mm and lengths from 162cm to 184cm so skiers can choose the right ski for their backcountry needs.
See the Armada Locator 104 Skis
---
For anyone adventuring into avalanche terrain this season, whether snowshoeing, skiing, or climbing, the Backcountry Access Tracker 4 is for you. An update in 2022 for BCA's Tracker series, the 4 expanded upon where the 3 left off, making it even more durable.
The Tracker 4 has a larger display and features over 200 hours of battery life in transmit mode or 50 hours in search mode. This three-antenna beacon is designed to make searching during an avalanche more straightforward than other beacons on the market. For the 2022/2023 season, the Tracker 4 has updated the durability of its shell.
When traveling in avalanche terrain, carry all the proper avalanche gear and know how to use it.
See the Backcountry Access Tracker 4
---
Speaking of new gear to keep an eye on for 2023, this watch has everything outdoor adventures will want and more! The Fenix 7 Solar brings the features of the Fenix 7 line with a much-appreciated update — solar charging. While the original Fenix 7 can last up to 18 days, the solar update allows the watch to go even further with 22 days of battery life in smartwatch mode. When putting it in battery save mode, the Fenix 7 Solar allows the watch to be used for an impressive 173 days before needing to be plugged in. It also features an expedition GPS system that can go up to 74 days of use.
Additionally, the Fenix 7 Solar also has many health tracking features to monitor your health. It can connect to your smartphone, has a weather app, and has live tracking. The tracking features incident detection for the unexpected and can track 2 dozen different outdoor adventure types. Plus, it contains elevation tracking, preloaded ski resort maps, tide tracking, and route mapping. The versatility of this watch means you can use it for every backcountry trip, as well as for the day-to-day grind.
---
Backpackers.com Affiliate Policy: This guide contains affiliate links, which help fund our website. When you click on the links to purchase the gear, we get a commission, and this goes a long way to creating guides, gear reviews, and other excellent content.