Electric bike brand Charge launched its "2022 Women in Charge brand ambassador" program that seeks to highlight everyday women in the cycling industry.
Part of this initiative is the selection of inspiring women who shall serve as the faces of the Women in Charge program.
Molly Harrington, Marketing Director for Charge, said the brand is excited to be partnering with and celebrating many inspiring, authentic, and influential women in this program who are making a difference.
The faces of the Women in Charge program include Spanish-American author and blogger Lorraine Ladish; professional golfer Shasta Averyhardt; (L)GBTQ+ wife and mom Krystian Gabrielle; professional pickleball player Catherine Parenteau; and lifestyle influencer and model Carla Kemp.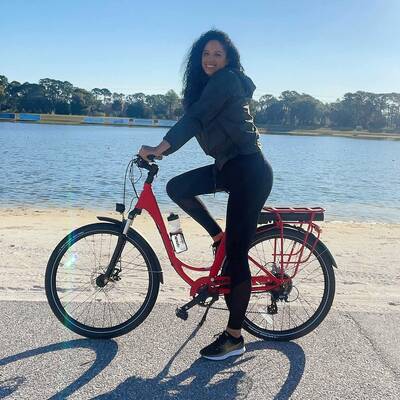 With Charge opening applications to existing female supporters of the brand, women in local communities may also apply to be brand ambassadors.
As part of the program, Charge representatives will not only earn exclusive brand promotions and a referral code, but they will also host bike rides and offer valuable product feedback.
Vsit https://www.chargebikes.com/pages/womenincharge to learn more about the Women in Charge Program and to apply to be an ambassador.
To learn more about e-bikes, read our introduction to electric bikes.
---
Images courtesy of Charge
Backpackers.com Affiliate Policy: This article may contain affiliate links, which help fund our website. When you click on the links to purchase the gear we get a commission, and this goes a long way to creating guides, gear reviews, and other excellent content.