Cabins are the ultimate fall getaway. Who doesn't love them? Simple living, slower pace, and picturesque scenery—they represent the best way to disconnect. In a time of change, a shoulder season between summer and winter, it's time to kick back and reflect. This gift guide will be your portal into the ideal fall cabin.
Imagine this: your cabin is situated on a calm lake, surrounded by gold and red hues. Perhaps there are kids and a dog running around, and somewhere off in the distance, Vince Guaraldi's Charlie Brown soundtrack is playing. Your friend, who is actually good at singing, brought their guitar. The sun is shining. The air is cool, but not cold. The small town nearby is cute and convenient. There are only a few things that could make it better.
Your Cabin Gift Guide
Whether you use your fall for adventuring or hanging around the fireplace, this gift guide is for you. Read on to discover the gear that can help you have an unforgettable weekend at your backcountry home.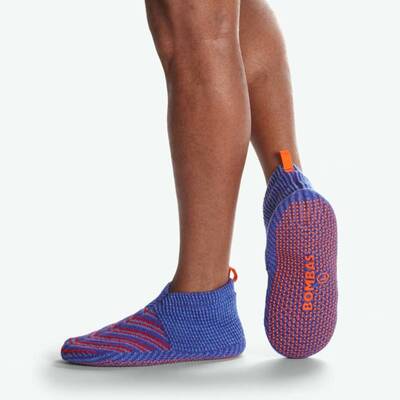 Out at the cabin, it can get quite chilly. For maximum comfort, you must make sure your feet are cozy. It's critical. The Bombas Gripper Slippers are a sock and slipper hybrid that'll keep your tootsies extra toasty. They have a soft brushed lining on the inside and silicone Stay-Put Grippers on the outside. Plus, they pack easy — you're going to want to have these on every trip you take. With Bombas, one purchased = one donated, so you'll be helping someone else out when you make a purchase, too.
See the men's Bombas Gripper Slippers See the women's Bombas Gripper Slippers
---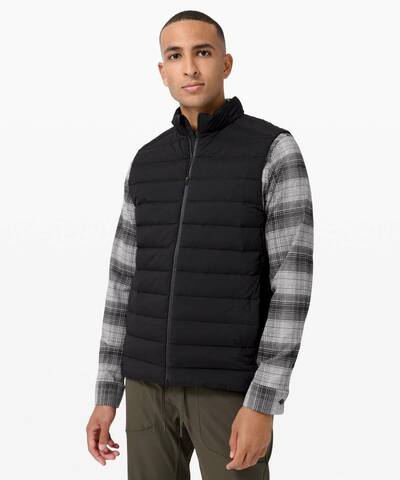 Do you like vests? lululemon can help. The lululemon Navigation Down Vest is effective, stylish, and versatile. With 2-way stretch, 700 fill down, and water resistance, the vest has been designed as an inimitable piece for your collection. Whether as an easily packable top layer for chilly mornings or a fashion piece for cabin photoshoots, the Lululemon Navigation Down Vest is a great choice. 
See the lululemon Navigation Down Vest
---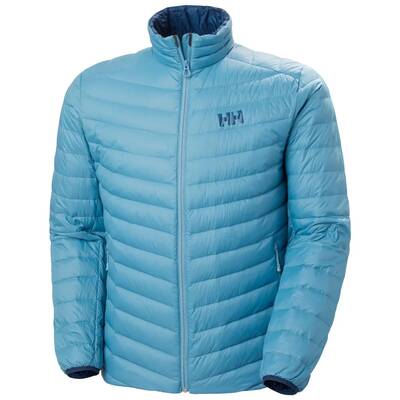 Prefer long sleeves? Stuffed with responsible goose down and coated in a PFC-free DWR treatment, the Helly Hansen Verglas Down Jacket is both incredibly warm and versatile. The warmth-to-weight ratio is top-notch. Whether you're lounging at the cabin, chopping wood for the evening's fire, or hiking through a snowy forest, this lightweight jacket is sure to be your constant companion. 
See the Helly Hansen Verglas Down Jacket
---
Need a thinner layer? The Stio Sidecut Tech Hoodie is a great piece for going from a mountain hike to a small-town brewery—it transitions effortlessly. Enjoy the brisk morning with your cup of coffee and wear it all day. It's lightweight, chock full of small details, and packs down small for on-the-go adventures. Check out our Deep Dive of the Sidecut Tech Hoodie to learn more.
See the men's Stio Sidecut Tech Hoodie See the women's Stio Sidecut Tech Hoodie
---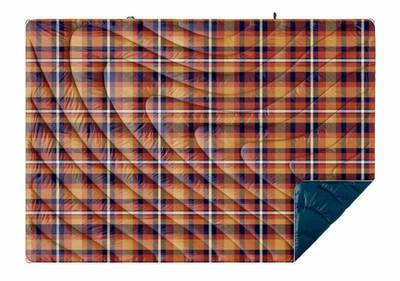 Rumpl makes the all-season, weatherproof, do it all blanket. The original, in fact. It's a down blanket that can stand up to sand, dirt, and leaves—this will be your new favorite blanket. Keep it in your cabin or take it to the picnic—it packs to a much smaller size than you'd expect. People use these for their dogs, their #vanlife, and for just hanging out at home. It's all the warmth of a sleeping bag with all the durability of a quilt. Get it in this classic autumn plaid to really bring the room together.
See The Original Puffy Blanket
---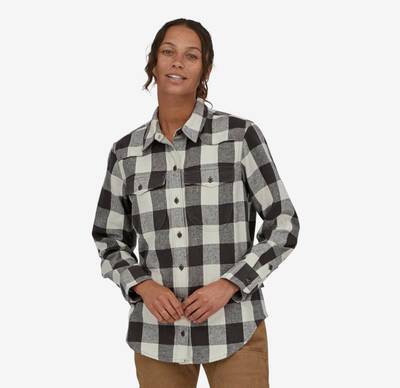 This wouldn't be Backpackers.com without a flannel recommendation. It's the outdoor staple that can spice up any autumn outfit. You need a good flannel in the rotation. This Patagonia flannel is stretch-infused and ready to tackle mountain biking, climbing, hiking, and anything else you can think of. Whether you are actually working in the fields or just relaxing in the cabin, the Farrier Work Shirt from Patagonia is comfortable and tough enough to last year after year. Get it in the Buffalo plaid for that classic look.
See the men's Farrier Work Shirt See the women's Farrier Work Shirt
---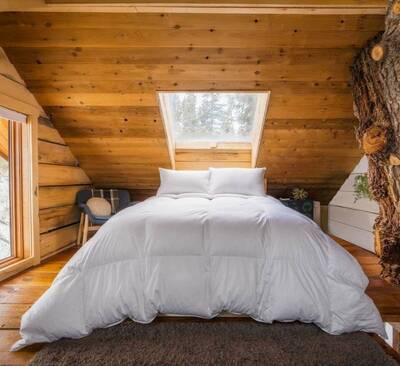 The best part of a cabin? Throwing the windows open, feeling the cold air drift in, and huddling under the covers as night falls. Get the perfect comforter for chilly mornings and sitting in front of the fireplace with the Organic Baffled Box Down Comforter. Ethically sourced and tracked goose down gives you the comfort of true down without guilt. The baffled construction expertly sewn together ensures you're getting the most out of every square. So go ahead, hit snooze, build a pillow fort, and enjoy autumn comfortably.
See the Organic Baffled Box 850 Down Comforter
---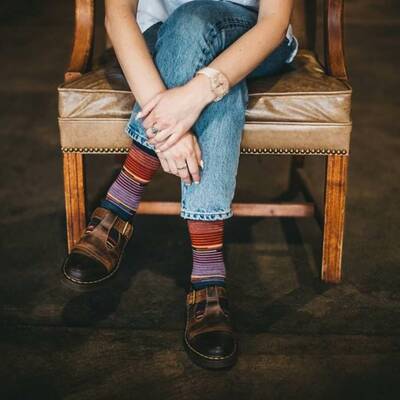 If you've ever met anybody from Vermont, you have heard about Darn Tough — the unconditional warranty, made in Vermont, etc. They are the apparel version of Ben and Jerry's. Like maple syrup, once you've had the real thing, nothing else will really do. These are the Women's Pixie Crew Lightweight Lifestyle socks from Darn Tough, made from durable and versatile merino wool. Even though they are meant for light work and play, many of the reviews mention hiking, snowboarding, and more in them. Get them in playful stripes to add a touch of fun to any fall outfit.
See the Darn Tough Pixie Crew Socks
---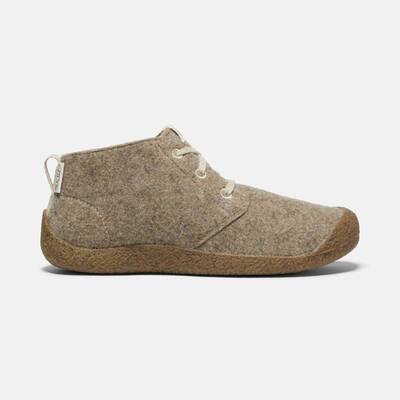 Take the style of chukkas and add the comfort of soft recycled wool to make the KEEN Mosey Chukka Boots. They give the kind of comfort you can wear all weekend long in the mountains. Puttering around the house, cooking for guests, and more in these shoes. They feel like slippers with the durability and style you need for mountain town living. You might even forget to take them off when you get home.
See the men's KEEN Mosey Chukka See the women's KEEN Mosey Chukka
---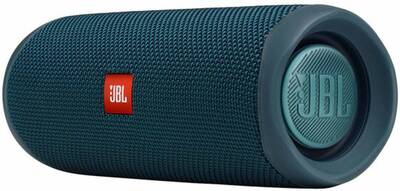 The JBL Flip 5 is the latest version of the iconic JBL Flip Speakers. It's waterproof, smaller than a Nalgene, and is now made of 90% recycled plastic. The rechargeable battery can last for up to 12 hours, and it can take a beating. Bring it to the lakefront or the campsite—cabins come alive with a little music.
---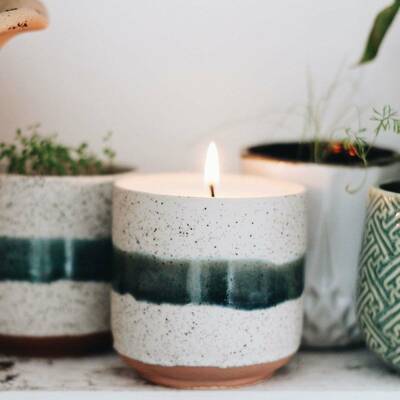 Hygge has been all the rage for the winter months for a few years now. A Danish word (pronounced hoo-gah) that means coziness, but more than that, it's the perfect name for these candles. The Hyggelight candles create an atmosphere that will be remembered with nostalgia for years. What sets them apart from other candles? When the fall and winter are over, and the candle is out, you can use the candle holder as a planter with included seeds to grow spring wildflowers.
See the Hyggelight Growing Candle
---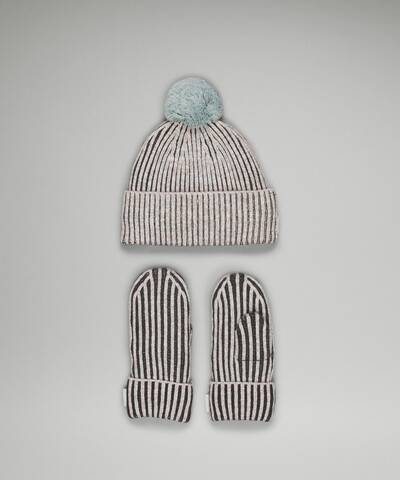 Lululemon? Twice? Yes, because they're that good. They just don't miss. Find out for yourself with this online-only deal. It includes just a hint of cashmere to create a soft-as-clouds hat and gloves without sacrificing any of the toughness of fleece. People will ask if your grandmother knitted them. Whatever fall outfit you're planning on wearing around the cabin, these will add that old-fashioned touch that makes fall the best.
See the lululemon Textured Fleece Lined Knit Cozy Set
---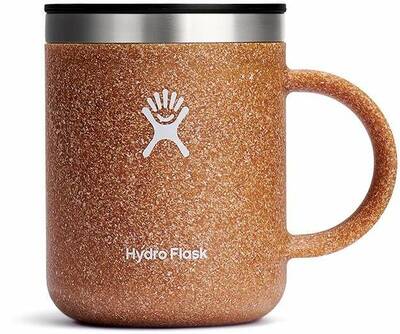 12 oz of double vacuum-sealed insulated mug means you can enjoy warm coffee all morning long. In the bark color, it's the perfect accompaniment for an autumn sunrise. It'll blend into the décor seamlessly in any cabin. Get the rustic mug of your dreams for tea, coffee, or maybe a nice nightcap.
---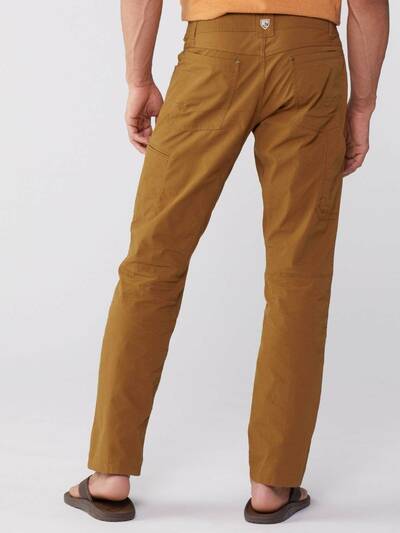 KUHL is a brand you need to try. They make apparel that's at home in the office, the coffee shop, and on the trail. They seem to fit everyone perfectly, and these new pants are no exception. All weekend long, you can keep the fall vibes going. Seven pockets, not one of them obvious. Above all, they just look good (or cool, if you would). The KUHL Radikl Pants are cargo pants for this decade.
---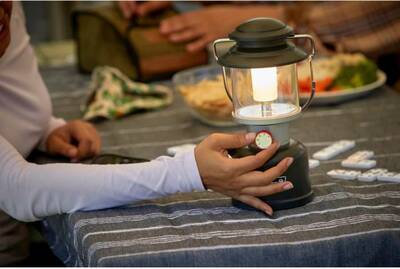 There's nothing more fun than telling ghost stories by the light of a lantern. Check out the bright and affordable Coleman Classic Lantern. Its 800 lumens are all you need, and its handy size means kids can pass it around while they tell scary tales. Whatever you use it for, you WILL use it on those quiet autumn nights.
See the Coleman Classic 800 Rechargeable Lantern
---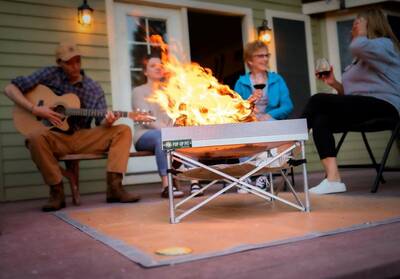 The best part of the fall is keeping warm. Move your fire pit wherever you want with the Pop Up Fire Pit. It can burn wood or charcoal for cooking or simply gathering. It's made of aluminum and stainless steel to last for years and includes a handy carrying kit. One reviewer calls it "the best portable pit money can buy." Lastly, add in s'mores and a guitar, and you have a perfect night at the cabin.
See the FIRESIDE OUTDOOR Pop-Up Fire Pit
---
Backpackers.com Affiliate Policy: This guide contains affiliate links, which help fund our website. When you click on the links to purchase the gear, we get a commission, and this goes a long way to creating guides, gear reviews, and other excellent content.