In the world of outdoor brands, a new challenger has emerged – and it's taking on hiking and camping from the ground up.
The visionary force behind a collection of renowned outdoor gear brands — Eposeidon Outdoor Adventure Inc. — is proud to announce the launch of Mission Mountain.
Introducing Mission Mountain
Mission Mountain redefines what it means to be one with nature by offering ultralight, technologically-driven gear, to make your explorations even more comfortable, accessible, and seamless.
Tate Cui, CEO of Eposeidon Outdoor Adventure Inc., said they are ecstatic to welcome Mission Mountain into their lineup of esteemed outdoor gear brands.
Their primary goal is to deliver exceptional outdoor equipment that fosters a deep connection with nature and each other, and Mission Mountain embodies this vision perfectly.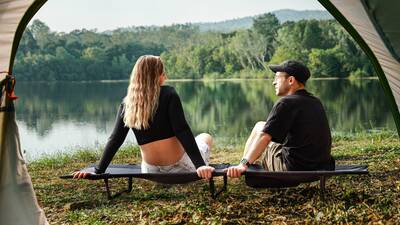 "Mission Mountain aspires to redefine outdoor enjoyment by creating gear that not only boasts advanced technology but also emphasizes the overall experience," said Tate. "We are passionate about helping people discover the great outdoors in fresh, thrilling ways."
The innovative strategy used by Mission Mountain is focused on creating an integrated outdoor ecosystem where smart elements coexist peacefully with user-friendly designs.
Lightweight, Eco-Friendly Gear
Adventurers may explore nature with ease and assurance thanks to the brand's lightweight gear, which is made from high-quality materials and guarantees seamless portability.
The brand's initial product line features state-of-the-art camp cots, ergonomically designed trekking poles, and portable camp chairs and tables.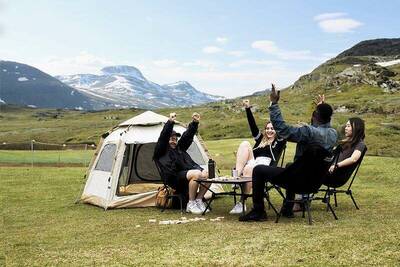 With additional specialized gear set to be shown in the coming months, Mission Mountain's launch is only the beginning.
In order to make camping and trekking more comfortable and pleasurable, more products with cutting-edge features and technology are on the way.
Mission Mountain has been an advocate for eco-friendliness as a fundamental brand philosophy since its inception, demonstrating a strong dedication to protecting the environment while offering cutting-edge outdoor gear.
The brand's flagship items include non-plastic packaging in keeping with this philosophy, minimizing the environmental effect of their offers.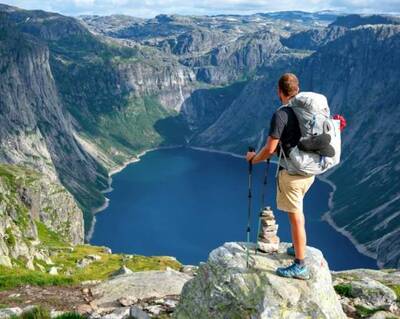 Mission Mountain's products are now available for purchase on the company's website and through Amazon.
To learn more about Mission Mountain's mission to revolutionize outdoor gear, visit: https://www.missionmountain.us/. Or you can check out our recently published Mission Mountain brand story.
As it works to provide innovative outdoor equipment to fans throughout the globe and redefine the spirit of outdoor adventure, Eposeidon Outdoor Adventure Inc. is excited about the unveiling of Mission Mountain.
---
Images and content courtesy of Mission Mountain
Backpackers.com Affiliate Policy: This article may contain affiliate links, which help fund our website. When you click on the links to purchase the gear we get a commission, and this goes a long way to creating guides, gear reviews, and other excellent content.