Any backpacker worth their salt will have a few things in common: a love of the outdoors and an urge to tread lightly, a desire for the lightest pack possible that still contains the essentials, and usually, a wish to have both those things without breaking the bank.
Founder of Outdoor Vitals, Tayson Whittaker, had all these things in mind (and more) when he started his company. Growing up, he loved the outdoors but was stuck with heavy packs full of subpar gear items that didn't get the job done. Outdoor Vitals aims to make high-quality ultralight gear without sacrificing its core values. The company works to make products that will perform best in the specific use-case that the gear was designed for.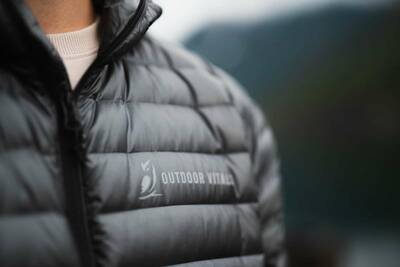 If you like your gear light on your back and on the earth, you're going to want to check out Outdoor Vitals.
Outdoor Vitals: Ultralight on the Gear, Heavy on Values
If ethical values, a strong moral compass, and sustainable practices are important to you when buying outdoor gear, then perusing Outdoor Vital's website will probably please you very much indeed. There are nearly as many pages dedicated to the ethics of the company as there are of the gear.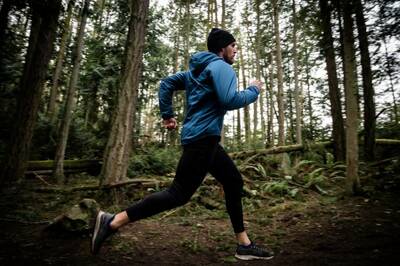 The company's core values are:
Live Ultralight
Be Tenacious
Ask Why
Act Responsibly, and
Hike in Their Shoes
Outdoor Vitals is committed to enacting these values in every step of the production process.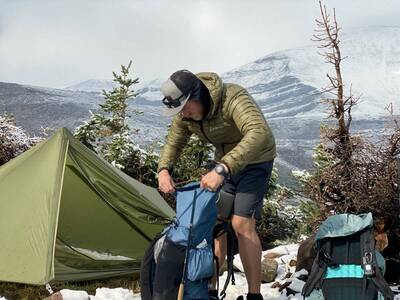 Ultralight Uniques
Outdoor Vitals believes the things that differentiate them from other companies making ultralight gear are more than the weight and quality of their items. They call this the 3 uniques.
These 3 Uniques are:
Performance Not Price Point – Everything is designed for ultimate ultralight performance, and  Outdoor Vitals is willing to put their money where their mouth is to make that happen. The design is king. The warranty guarantee speaks for itself. Not to mention this gear is truly ultralight! For instance, the Dominion Ultralight Backpackers Tent weighs in at 2 lbs 13 oz, and that includes the footprint, rainfly, all stakes and guy lines, etc. Ultralight mode weighs in at 2 lbs. Beat that.
Inspiring Confidence Through Experience – Outdoor Vitals tests all gear in-house with company backpacking trips. Sounds like a great place to buy gear from, or work for, in our opinion! There is also an educational focus to teach customers how to properly use and maximize their gear experiences.
Direct Customer Connection – Outdoor Vitals purposefully does not sell through retailers in order to maintain a direct connection to all their customers.  This provides customers with a direct line to the ear of the company for any help needed. Not many outdoor gear companies can provide that.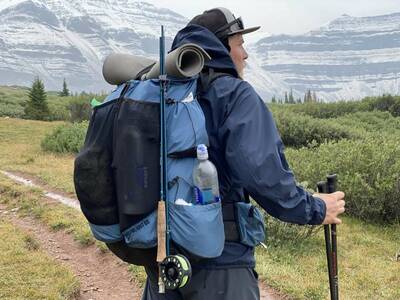 Upcoming Releases of Ultralight Gear You Won't Want to Miss
Live Ultralight Membership – Get year-round discounts, free upgraded shipping, rebates, early access, & limited edition gear. Those that join during the month of May will get an additional 200 bonus entries in the Ultralight Adventure Giveaway where you can win $3,000 worth of Ultralight gear. See this page to enter: https://outdoorvitals.com/products/live-ultralight-membership
KotaUL Travel & Adventure Backpack – After successfully being presold on Kickstarter, this ultralight backpacking backpack is estimated to launch in August. It weighs in at 2 lbs, has an internal compression system, ripstop fabric, doesn't skimp on straps, and still manages decent padding.
Fortius Trekking Pole Tents -Trekking poles pulling double duty as tent poles is pretty much the definition of ultralight. These bad boys have a presale launch date of May 23rd.
Altitude Hoodie – Estimated launch date end of June 2022
Tushar Rain Jacket – Estimated launch September 2022
Vario Jacket – Estimated launch October 2002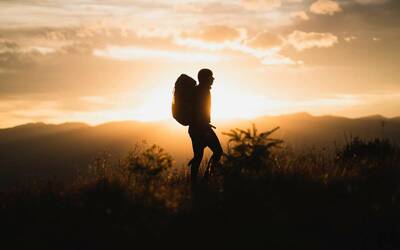 Learn more about Outdoor Vitals and stay up-to-date on all of their upcoming product launches by visiting the Outdoor Vitals website today.
---
This article is sponsored by Outdoor Vitals
Backpackers.com Affiliate Policy: This article may contain affiliate links, which help fund our website. When you click on the links to purchase the gear we get a commission, and this goes a long way to creating guides, gear reviews, and other excellent content.