Each year when Memorial Day rolls around, it signals the true beginning of Summer — at least as far as hikers are concerned!
While the actual solstice may still be a month away, we all know that when the late May sunshine breaks through the clouds, it means a true change in the seasons has begun. The rivers are flowing, flowers are popping, and snow is melting fast from the mountains. Many of us have long been planning adventures for the long weekend.
This is a time to remember those who fought for our freedom and to celebrate that freedom which we cherish.
So get out and experience the backcountry this weekend and all summer long. Explore your country and get to know it a little better. In this Sun's Out Gift Guide, we're highlighting some especially good warm-weather products and a few great deals from brands we love that will help kickstart your summertime adventures.
---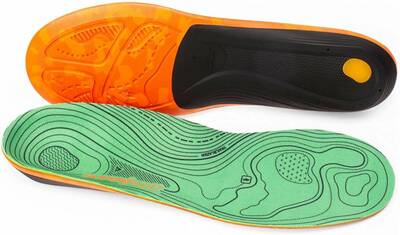 Longer days mean more time on your feet! Superfeet has long been known for its outrageously comfortable and durable footbed inserts. The Trailblazer Comfort Insoles are made for long and hard days on rugged terrain. These low-profile insoles are made to replace the sock liner in your roomy to moderate-fitting athletic outdoor footwear. You can trim them with scissors to get a truly custom fit.
The Superfeet Trailblazer Comfort insoles feature a deep heel cup to prevent heel slip, medium to high arch support, durable construction (12 months or 500 miles of use, whichever comes first), moisture-wicking, and so much more.
Superfeet is offering 25% off these insoles PLUS free shipping until June 5th, 2022.
See the Superfeet Trailblazer Comfort Insoles
---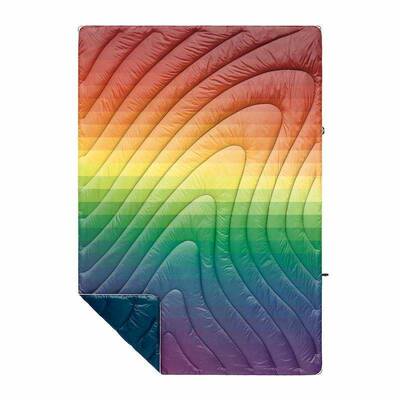 Rumpl — ever hear of 'em? Well, you can thank these guys for practically inventing the puffy blanket. These blankets have been loved by many thousands of loyal customers, and for good reasons. These lightweight, packable, go-anywhere blankets are fantastic for evenings around the fire, crashing on your buddy's couch, or getting cozy in your camper.
Through May 30th, go ahead and take 25% off the OG (Original) Rumpl Puffy Blanket. You'll be happy you did. There are a bunch of cool colors and styles you can choose from. So go ahead — take a look at this great sale and thank us later! Want to know more? Check out our review of the Rumpl Original Puffy.
See the Rumpl Original Puffy Blanket
---
Few names are as ubiquitous for adventurous folks as YETI. They've been making many of the best coolers and cooler accessories for a long time now. The Tundra 45 is a medium-sized cooler perfect for overnights or a backyard barbeque. What makes this thing so special? How about a bear-proof design mated with freezer quality gaskets, heavy-duty roto-molded construction, industry-leading ice retention, and legendary performance. Just to name a few.
This cooler is large enough to hold overnight provisions for up to four people or drinks for a long day out on the water. With FATWALL construction, you can rest assured that your brewskies or burgers will stay chilled for as long as you need them, and likely a whole heck of a lot longer.
New this year, YETI is offering a special Alpine Yellow colorway.
See the YETI Tundra 45 in Alpine Yellow
---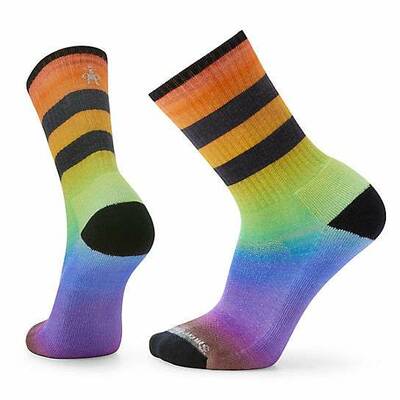 All hail the wool sock. The true champion of the trail! New this year, Smartwool is offering their famous Hike Light Cushion sock in awesome colorways to celebrate Pride! Not only do you get the same great sock as always, but you help support a great cause. Smartwool is teaming up with the Venture Out Project to help you trek further into new places. This is a win-win. You get a great sock to take you on all your epic adventures, AND you are helping to get others out on great adventures too!
See the Smartwool Pride Collection
---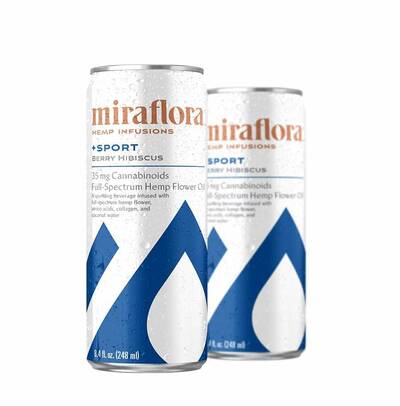 Take your performance to the next level with the Miraflora Sparkling CBD Beverage +Sport Drink! This delicious sparkling beverage is infused with 35mg of full-spectrum hemp-flower extract, amino acids, and coconut water. It's a refreshing post-workout beverage that will help all your aching muscles and joints recover, and that's a good thing.
These tasty drinks from Miraflora have a ton of benefits, from supporting whole-body wellness to promoting a sense of calm and maintaining a healthy sleep cycle. The benefits of this CBD beverage go way beyond just promoting physical recovery and extend to your mental well-being.
See the Miraflora Sparkling CBD Beverage +Sport Drink
---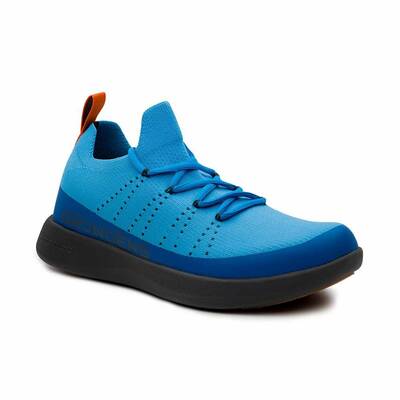 The Grundens Seaknit Boat Shoe is all about comfort, all day. Whether on the deck, the dock, or around town, this shoe is built to do it all (with a special gift for wet surfaces). Grundens blends materials like shock-absorbing EVA foam with advanced manufacturing techniques like a seamless upper to truly provide comfort for hours on end. A great touch to this shoe is a nifty PU overlay that provides unwavering water resistance for when you like to splash around.
This shoe is Grundens' take on your classic sneaker but with even more performance and comfort in mind. The Seaknit Boat Shoe is offered in numerous fantastic colorways! You'll love the simple slip-on styling and fat round laces that make for a no-fuss shoe. So whether you're spending your whole day out on a fishing boat or just cruising around town, these shoes are built to see you through whatever's on deck. Pun definitely intended.
See the Grunderns Seaknit Boat Shoe
---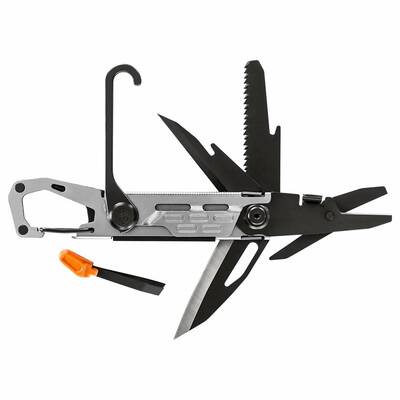 Gerber is known for making some seriously stand-out tools, and the Stake Out Multitool is up there on a list of the best multitools for camping. It's got everything you need and nothing you don't. The Stake Out Multitool was designed with rugged minimalism in mind. It's got a 2.2″ Scandi grind blade, scissors, saw, awl, stake puller, file, tweezer, bottle opener, ruler, and a Ferro rod striker. All this comes in a small package that is just 4.5″ long when closed and it weighs a mere 3.3 ounces.
This is a multi-tool that can go in your pack and live there until you need it without weighing you down. The array of tools is fantastic and super versatile. For example, the stake puller is a nifty little tool that is sure to come in handy on those cold mornings when your stakes just don't seem to want to come out of the ground!
---
When was the last time you heard someone say: We just got back from camping, and you know what was missing? More mosquitoes. That's a phrase you're never going to hear. If you camp in humid environs, Mosquito is a four-letter word. Thermacell has long been a leading name in the fight against obnoxious pests, and the Thermacell E90 Rechargeable Mosquito Repeller is a standout addition to the brand's line of products.
Ditch the bottle of deet (your body, and the environment, will thank you) and go with Thermacell. You get a 20-foot zone of advanced mosquito protection. With the touch of a button, this fantastic gadget repels mosquitos from the area and lets you enjoy nature…without the parts of nature that can really bite. So go ahead and gift yourself with 5.5 hours of mosquito protection per charge and never go camping without Thermacell again.
---
All images courtesy of respective brands, All Rights Reserved.
Backpackers.com Affiliate Policy: This guide contains affiliate links, which help fund our website. When you click on the links to purchase the gear, we get a commission, and this goes a long way to creating guides, gear reviews, and other excellent content.