Reusable insulated bottles are in the palms and backpacks of everyday people from the mountain peaks to the city streets and everywhere in between. Super Sparrow produces a variety of insulated bottles, each of which will keep your hot drinks hot, your cold brews cold, and help you stay hydrated as you go about your day-to-day adventures.
These modern, stylish bottles are available in a spectrum of colors and fun patterns so that you can choose one to fit your individual style. Plus, they're eco-friendly, lightweight, durable, and affordable.
What's not to love? Read on to learn more about Super Sparrow Reusable Insulated Bottles, or visit Super Sparrow to see the collection for yourself.
Get %15 OFF with code: BACKPACKER15 — Now through June 30th, 2022.
Super Sparrow Reusable Insulated Bottles
Since the company's founding in 2015, Super Sparrow has focused solely on providing high-quality, safe, and sustainable drinkware.
Super Sparrow produces several lines of reusable bottles that have been tailored to meet the specific needs of their consumers, but all Super Sparrow bottles are:
Eco-friendly and reusable
Made from quality food-grade materials
BPA-free
Leak-proof
Sweat-free
Durable
These vacuum-insulated bottles provide insulated protection that works in two ways: to keep your drink at the temperature you desire and to keep your hands protected from the heat or chill of your beverage. Super Sparrow insulated bottles will keep your drinks cold for up to 24 hours and hot for up to 12 hours. What's more, they come backed by a lifetime warranty.
Super Sparrow's Bottle Collections
Super Sparrow has six different styles of water bottles for you to choose from.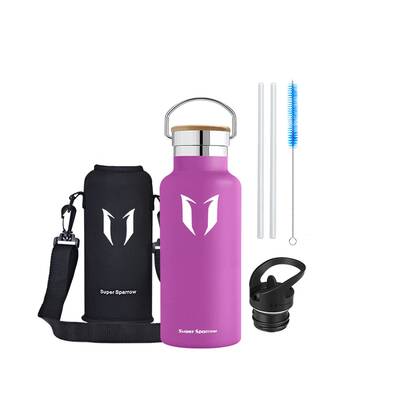 The Super Sparrow To-Go Series was made for adventure. Whether your travels take you near or far, this should be in your essential gear kit. It comes with two interchangeable caps: a sport cap that provides a high-flow rate for when extreme thirst hits and a loop cap with a secure carabiner that makes latching this bottle to your backpack or luggage a cinch.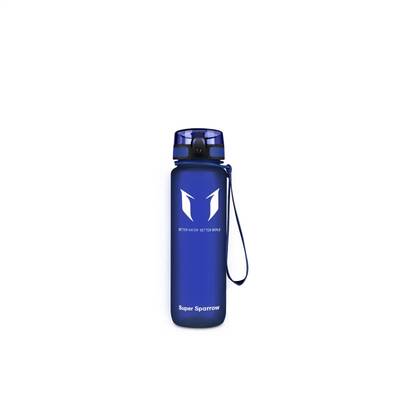 The Tritan Sports Bottle is a premium plastic water bottle (BPA and toxin-free!) that's extremely durable and easy to use. Its ergonomic shape allows for effortless one-hand use, and the reflective carry strap is a convenient way to haul this bottle around the gym or track.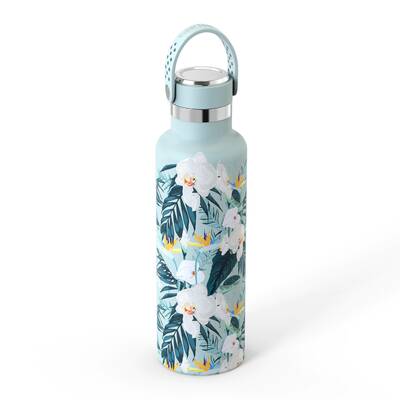 As the name implies, the Super SParrow Ultra-Light Series was made to be as light as possible without sacrificing quality. You can choose from 350ml, 500ml, and 750ml sizes, with the smallest weighing in at 244g, or about 8.6oz.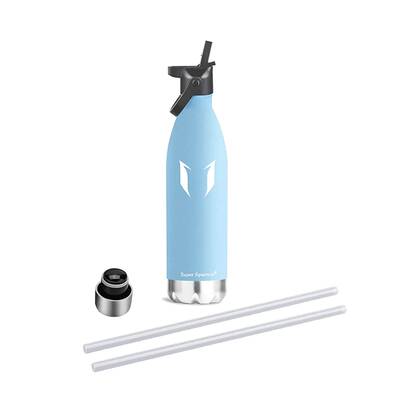 Featuring a modern design that is perfect for holding, packing, and pouring, the Super Sparrow Classic Series comes with a sports lid and a standard lid. The powder coat provides a great surface to grip, extra insulation, and displays long-lasting color (and there are plenty of colors to choose from!).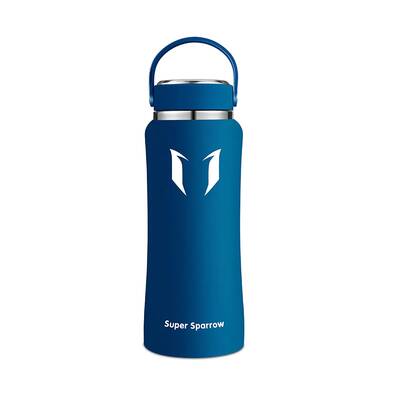 Some people just prefer a wide mouth bottle, and if that's you, this is the Super Sparrow you're going to choose. This contoured body allows for you to get a comfortable grip despite its wide stance, and the double-layer vacuum sealing cap ensures that your liquids remain at the best temperature.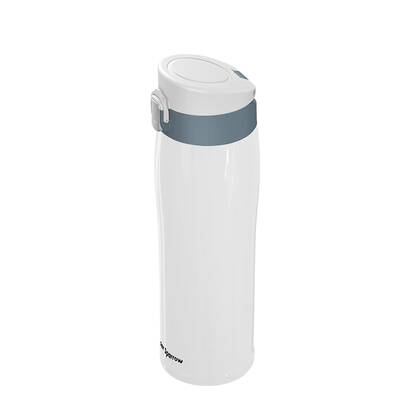 The contemporary Enjoy Series bottles feature a flip-open, spillproof lid and are completely dishwasher safe. This is the ultimate bottle for sipping lattes at the ski lodge or for keeping cool iced tea readily available at your office desk during the workweek.
---
This article is sponsored by Super Sparrow.
Backpackers.com Affiliate Policy: This article may contain affiliate links, which help fund our website. When you click on the links to purchase the gear, we get a commission, and this goes a long way to creating guides, gear reviews, and other excellent content.