SylvanSport was founded upon the principle of making the outdoors more accessible for everyone. As such, the American-born company has created an array of versatile adventure trailers and useful outdoor gear that makes getting outside easier and more comfortable.
Now through Labor Day, you can get your hands on some of SylvanSport's best-selling camping and hiking gear for 20% OFF retail price.
Any of the five items we've detailed below can be grabbed at a 20% discount during the coming days while supplies last. Use our exclusive promo code BACKPACKERS20 at checkout to save big bucks on these fantastic pieces of gear.
---
$219.95 $175.96 (20% Off)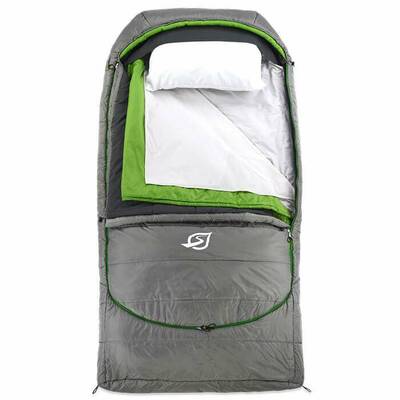 The Cloud Layer Sleep System Sleeping Bag is an ultra-comfortable, highly versatile sleeping bag comprised of multiple layers. It's the ideal three-season sleeping bag solution for those who prefer to own only a single bag. That's because it can keep you warm during frigid 20°F autumn nights or cool during a warm 60°F summer evening.
That's because it is more than a sleeping bag—it's a complete sleeping system. Underneath the bag's baffles lie an organic cotton sheet and a camping quilt, both of which are removable. These layers allow you to adjust how much insulation you need for a night under the stars.
Also of note, the cotton sheet can be removed and cleaned separately from the bag, saving your sleeping bag from frequent rides in the washing machine, and the quilt can be a great fireside companion when you're relaxing outside of your tent. The Cloud Layer Sleep System Sleeping Bag is available as a single or a double.
See the Cloud Layer Sleep System Sleeping bag
---
$219.95 $175.96 (20% Off)
The SylvanSport Cloud Layer Mattress brings the comfort of home to your camp—it's truly like sleeping in the comfort of your own bed. This 4-inch thick mattress is self-inflating using an innovative dual-valve system and fast-fill polyurethane foam that puffs up fast.
All you need to do is unroll your Cloud Layer Mattress when you get to camp, and it'll be inflated before you get your campfire started. Additionally, the waterproof stuff sack doubles as an air pump so that you can dial in your desired level of firmness without wasting your breath.
This oversized mattress measures 80-inches by 34-inches, giving you room to spread out and roll around without slipping off the mattress. Though the Cloud Layer Mattress works well in any camping situation, it excels when paired with the Cloud Layer sleeping bag, which has a bottom sleeve that's nests the mattress perfectly with the bag.. Also, if you're looking to add a camping trailer to your arsenal, the Cloud Layer Mattress was designed to fit perfectly in the bed frame of the versatile SylvanSport Go Camping Trailer.
We liked this self-inflating mattress so much that we included it in our guide to the best camping mattresses.
See the Cloud Layer Sleep System Self-Inflating Mattress
---
$39.95 $31.96 (20% Off)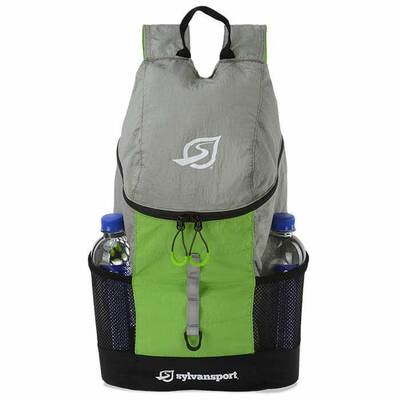 The Hacky Pack Day is an ultralight daypack that can haul up to 40 pounds of gear yet weighs a mere 4 ounces. In addition, this daypack contains all of the storage conveniences you need for a day out on the trail, including dual mesh side water bottle pockets, hydration bladder compatibility, and a hidden side zipper pocket.
Inside you'll find a handy organizer pouch and plenty of space to store anything you'd need for a few miles out on the trail. The reflective webbing will keep you visible during night hikes, and when all is said and done, the Hacky Pack Day collapses down into a fun and easy-to-store 4-inch ball.
See the Hacky Pack Day
---
$59.95 $47.96 (20% Off)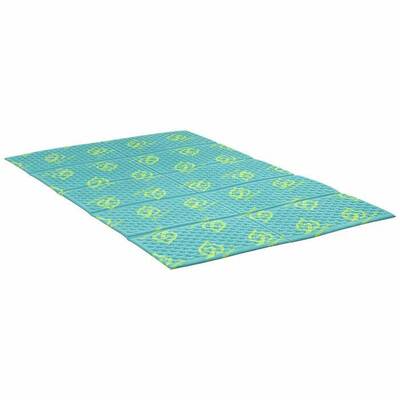 More than a picnic blanket, the GO Picnic Pad is a modular insulated pad with a waterproof bottom and a soft fleece top. While it'll work great for a picnic in the park, it can be used for so much more. Consider this to be your go-anywhere relaxation surface.
The Go Picnic Pad can be used to keep you and your belongings clean, dry, and protected from the cold ground in many different situations. Unfolded, it can be used as a seating surface for you and your friends or even as a sleeping pad. Stacked up, it can be used as a makeshift camp chair. And when you're ready to pack up, you can fold it so that all of the dirt and debris never touches the "clean" side and then slide the entire thing into its convenient carry tote.
See the GO Picnic Pad
---
$219.95 $175.96 (20% Off)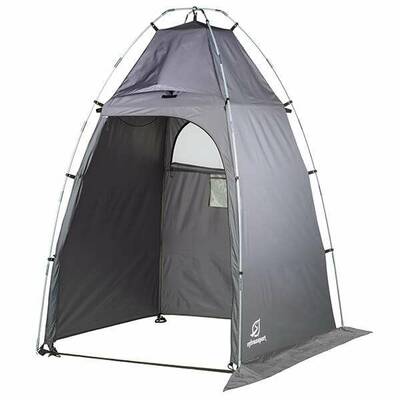 The Privy Bivy is your solution to privacy at camp. It doesn't matter how many people are milling about when you have a private shelter like this. The Privy Bivy has been oversized to an interior height of 6 feet 8 inches and has plenty of interior width. Despite its impressive size, it remains lightweight and easy to pack for your travels.
This portably privy has tent stakes to help keep it in place when the wind kicks up, and there's a zippered window with bug mesh that adds extra ventilation when you need it. The Privy Bivy has been rigged to support a shower bag and can also be used for changing clothes, portable toilets, and just about any other privacy concern you can imagine.
See the Privy Bivy
---
This post is Sponsored by SylvanSport.
All images courtesy of SylvanSport. All Rights Reserved.
Backpackers.com Affiliate Policy: This guide contains affiliate links, which help fund our website. When you click on the links to purchase the gear, we get a commission, and this goes a long way to creating guides, gear reviews, and other excellent content.