We know most of you are obsessed with outdoor gear, and you want the best deals from the best outdoor gear stores. Below we've assembled an epic list of outdoor gear stores for you, all online, and all full of excellent gear.
You can use any of these to shop for your next sweet score. We've also included specific aspects of each retailer that are unique, helpful, or annoying to aid you in this process. Note that they're broken down by location and type of site if you're looking for something specific.
List of Best Outdoor Gear Stores
Here's a table of contents for all the outdoor gear stores, because there are a lot of them:
Best Outdoor Gear Stores in the U.S.
The U.S. was the first country to create a federally protected piece of land. Today there are over 50 National Parks and hundreds of wilderness areas and forests to explore. Outdoor gear in the U.S. is a huge industry, and the most common place to buy that gear is at an online outdoor gear store.
Here are the online outdoor gear stores based in the U.S. worth checking out.
REI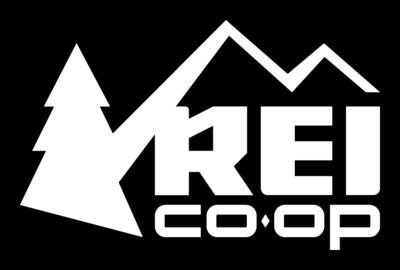 If you haven't heard of REI you've been getting outside for a really, really long time — since 1938, to be specific. REI is a brick-and-mortar store with over 140 locations, has an online outdoor gear store used by thousands, and is the current dominant force in the marketplace.
REI began in Seattle, Washington as a physical store to buy gear and receive advice from expert wilderness enthusiasts. It has kept that general mentality, but branched into so many avenues we have to list them:
REI is a co-op. You can shop there without a membership, but a lifetime membership will cost you $20 and provides yearly dividends. You'll get 10% back on full-priced items you purchase under your membership, access to special sales and discounts, and be "part of the club."
REI has its own line of gear under the REI Co-Op and evrgrn lines.
REI has a handful of other resources: REI Adventures, an active vacation program; the Outdoor School, which teaches survival skills and conducts one-day outings in local areas; and Adventure Projects, a map and trail enterprise that includes Mountain Project, MTBProject, HikingProject, Powder Project, and TrailRunProject.
When it comes to actually buying gear at REI there are four main avenues:
1. REI Physical stores
Odds are there's an REI near you. The physical stores have select brands in stock and you'll find every sub-genre of outdoor activity possible, from backpacking to SUP paddle-boards to mountain bikes to car racks. You can find things on sale in store, especially in the discount racks (look in the clothes section, you'll always see a marked down area), but most gear is full price.
2. The Main REI Website
REI.com is a haven for the gear lover. The selection is much larger than the physical stores and you can narrow your search by activity, gender, size, cost, rating, brand, deals, and more. Shipping is free if you're buying more than $50 worth of goods — and let's be honest, you probably are.
3. REI Garage
REI Garage is all about discounts. The deals in the Garage change frequently (especially the ones you'll want to buy), so if you find something grab it. You won't get dividend returns for items bought on REI Garage.
4. The REI Garage Sale
Capitalizing on the U.S. practice of the garage sale, in which you sell all the excess stuff right out of your house, the Garage Sale by REI is a madhouse. Multiple times a year REI hosts epic garage sales, in which it sells all of its used, returned, and damaged goods for insanely low prices.
To Shop or Not
If you need outdoor gear, chances are REI has it. It's a great company that continually makes a positive impact in the industry. It also happens to have one of the best return policies in the business: Return an item one year after purchase for a full refund, no questions asked. This used to be a lifetime return policy, but people kept bringing in hiking shoes from the '60's and demanding a full refund.
We shop at REI, and pretty much all backpackers in the U.S. shop there at some point. You can't really go wrong.
Backcountry.com

Moving from one massive gear hub to the next, Backcountry.com is the largest online outdoor gear store on the market. It may not have the many-webbed branches of REI, nor the physical stores, but when it comes to number of brands and items Backcountry.com is a shining ray of light for the gear obsessed.
In many ways Backcountry.com is the online outdoor gear store that sets the bar for the rest.
Endless Choice
Backcountry.com's main selling point is how many items they have in stock, ready to order. Things do sell out, but when compared to other online outdoor gear stores you'll see just how much is searchable in one go.
The choice of gear extends to every corner of the outdoor world, too. You'll find gear for backpacking, climbing, surfing, biking, skiing and snowboarding, physical fitness, traveling, and everything in between.
Active Community
One of Backcountry.com's biggest draws is its massive collection of customer reviews. Most customers create an account and update their profile, which allows them to comment on any piece of gear they have or buy from the site. There is a leaderboard for profiles that shows the most active community members.
To Shop or Not
Use Backcountry.com for its user reviews, the sheer number of product types and sizes available, and frequently discounted gear. If you need an item, they have it, and they'll ship to you with minimal hassle and incredible customer support.
Moosejaw
Moosejaw is another massive online outdoor gear store. It has most major brands in the outdoor industry, as well as a wide variety of outdoor sports.

As you'll begin to see, a claim to fame for all of these online outdoor gear stores is deals. Deals for holidays, deals for clearance, deals for seasons. Moosejaw is up there with the best of them. That said, there are a couple key aspects that sets Moosejaw apart from its online outdoor brethren.
Moosejaw Rewards
Much like REI, Moosejaw Rewards gives customers money back on full-priced items, except you don't need to be a "member" or pay any member's fee to get those rewards.
The money comes in the form of Moosejaw Reward Dollars (MJ$), and you'll get 10% back for full-priced items, 2.5% back on any other items, and emails about special deals with up to 50% of your money back (though that rarely happens).
Sass
Moosejaw's words are decidedly sassy, with plenty of parenthetical comments that highlight a sarcastic persona. If you're the type of person that enjoys being talked to in a hilarious and sometimes mean way, you'll love Moosejaw's tone. (We actually take a page from their book. We happen to like sass as much as they do!)
To Shop or Not
We love Moosejaw. It has a wide selection of gear and sells it to you straight. The main reason to shop here is if you're planning to continue shopping here, because its rewards structure is based on you buying more products.
Sierra Trading Post
Sierra Trading Post is an online outdoor gear store that specializes in insane discounts. When you visit the site you'll always see what sale is most prominent, and you'll be greeted with an upbeat, enthusiastic brand. They have outdoor gear and a lot of other "active" gear, but not quite the depth of product that some online outdoor gear stores have.
Sierra Trading Post has physical stores, a robust online community, and has won awards for its customer service and development as an innovative company in the outdoor marketplace.
The Blog
While the site is primarily about discounted gear, Sierra Trading Post runs a venerable blog. It's a hub for authors to highlight tips, tricks, guides, hiking spots, recipes, interviews, and more. The blog focuses on wilderness exploration, but it hits on lifestyle and more urban settings as well. The blog also features giveaways!
To Shop or Not
Absolutely. We use Sierra Trading Post as the standard for serious online deals in the outdoor world. If you've found a piece of gear you must have, check Sierra Trading Post to see if it's on sale.
CampSaver
CampSaver is a typical online outdoor gear store in that it offers a selection of outdoor gear and significant deals during special events, holidays, and seasons. It covers lifestyle to selective backpacking to extreme activities like climbing, so you can find anything you might need.
Outlet and Shed
The major standout of CampSaver is that it has a specific section for Outlet items, and another one for Shed items.
Outlet is where products go once they're on clearance, and you can shop by product or category easily. Discounts range from 30-50% off here, or more, depending on the time of year.
The Shed is for gear that's been used by the store, like returns, open-box, sample, and demo products. Check the condition of the gear before you buy, but it's a great way to get discounted gear that's been very lightly used.
To Shop or Not
CampSaver looks good, has plenty of options, and is easy to shop. The deals are decent, too. The range is usually 30-40% off, which means you should always check the site if you're looking for a particular piece of gear.
Backcountry Edge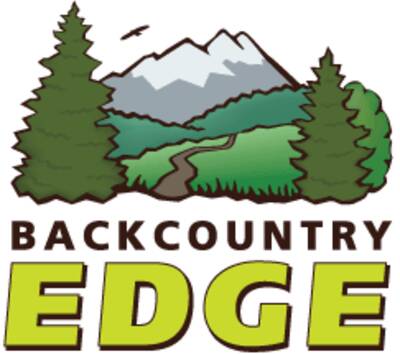 Backcountry Edge is an online outdoor gear store that focuses on backpacking, camping, hiking, and trail running. They have a solid collection of gear, but don't have the breadth of sport categories that some of the larger retailers do — like surf or snowboarding gear.
The site offers gear deals, but they're typically in the 20-30% range. What Backcountry Edge lacks in obscene deals it makes up for in a massive amount of information and an insider's program.
High Quality Videos
It's rare for an online outdoor gear store to produce high quality videos that provide knowledgable, hands-on information. Backcountry Edge does this for many of its products, and has a following on YouTube for their videos. You'll get to know the Gear Specialists that host the videos: friendly folk with a lot of knowledge. Backcountry Edge also produces informational videos on individual brands, and hosts interviews with gear manufacturers.
Insider Edge
The Insider Edge program is for members: you create an account, sign in, and get 20% off your first purchase. Beyond that immediate perk is a point system that awards those who leave a review of a product purchased on Backcountry Edge. This is a 5% back deal for anything you purchase, but you have to leave a review of the product on their site. While the incentive is good, it's not as good as other online retailers.
One Year Returns, "No Matter What"
Backcountry Edge sticks up for its customers by offering a one year return on any product, no matter the condition. This is a bold policy, and hopefully people won't abuse it.
To Shop or Not
Backcountry Edge falls just on the edge — it offers a large number of products, has great customer service, and provides videos that will help you make the call, but its deals aren't as large as other institutions. If a discount is your primary concern, you might look elsewhere before landing at this site.
Campmor

Campmor is another online outdoor gear store that has on a wide selection of gear, decent deals, and an authoritative atmosphere. It doesn't have quite the reputation of Backcountry.com or REI, but has been around for a long time.
It's more closely associated with car camping than thru-hiking or ultralight backpacking, but a discerning user can find the gear they need (most of the time) by scrolling through the website.
Blog
CampMor has a blog that focuses on tailored posts from the company. It includes how to guides, fitting information, and trail recommendations. You'll find these to be informative, but you'll see a lot of links to their products in each article. This can be helpful if you like being told what to do, but dilutes the information a little.
To Shop or Not
We typically head to a site like Backcountry.com or REI for a preliminary search of gear and prices, but Campmor is another good option. They might have what you're looking for, especially if it's in the car camping designation.
Eastern Mountain Sports (EMS)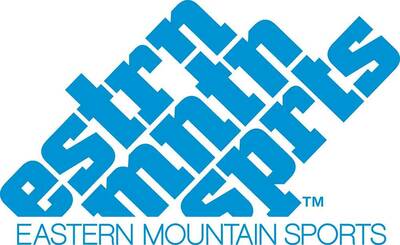 Those out West may have never heard of EMS, but it's a mainstay for outdoor gear on the East Coast. There are over 40 stores from Maryland to Maine, but the website is where we'll focus.
EMS is a contender with REI. It carries a huge range of gear, has consistent deals, and a program that rewards repeat customers. It's considered by many to be a trusted voice for outdoor exploration in the Northeast U.S., and the site reflects that.
goEast
goEast is EMS' community-oriented site that highlights user trips, professional reviews, and a host of other information. It's split into three categories:
EMS Schools
EMS Schools is a collection of training programs that take people of all ages into the outdoors with wilderness experts.
To Shop or Not
If you live on the East Coast EMS is a staple. You'll probably end up in a store, and can use the site as a starting point for purchasing gear. If you don't live on the East Coast, the online outdoor gear store aspect allows you to get deals, become a member (with just OK benefits), and compare prices.
Best International Outdoor Gear Stores
We're not going to list all the online outdoor gear stores around the globe, nor even a mass number of them. We just have two entries in this category, and they stick to our English-speaking roots.
GO Outdoors (UK)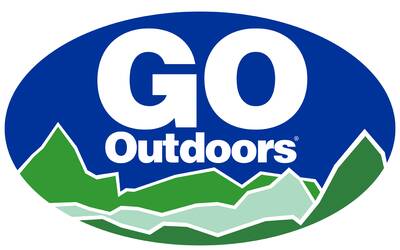 GO Outdoors is one of the premier online outdoor gear stores for people in England, Scotland, Wales, and Northern Ireland. You can also find over 50 retail stores in the UK, making this a one-stop-shop for the outdoorsy crowd across the Atlantic. Despite the old-school design of the site, you'll find basically anything you need in terms of outdoor exploration, including a blog and information from experts.
Unique Brands
Given that this is an international store, the brands offered by GO Outdoors are different. The U.S. market has amazing brands, but most are included in all online outdoor gear stores above. Some of GO Outdoors' offerings can be found in the U.S., but many are different and still excellent. GO Outdoors also ships internationally, so it's a ripe place for anyone to find new brands.
More Inclusive Gear
The brands are different, but so is the category of gear. Sure, there are wilderness backpacker products and ultralight backpacker products, but GO Outdoors also has a ton of car camper gear. From backyard fire pits to oversized tents, you can find a different assortment of gear than others on this list.
Discount Card
GO Outdoors offers massive sales, but only for those with a Discount Card. The card costs £5 per year (the British economy is volatile at the time of this writing, so that cost could vary from $6-10 USD). You will have access to 50% off sales that occur regularly.
To Shop or Not
If you live in the UK you probably already shop here. If you're interested in unique brands, serious deals, and a decidedly UK approach to outdoor life, this is the online outdoor gear store you want to check out.
Mountain Equipment Co-Op (Canada)
Mountain Equipment Co-Op, also known as MEC, is the Canadian version of REI. Or, to be less pejorative, REI is the Canadian version of MEC. Both companies have physical and online stores, both are the most popular in their country, both create their own gear, both are co-ops, and both have a host of resources for outdoor folk.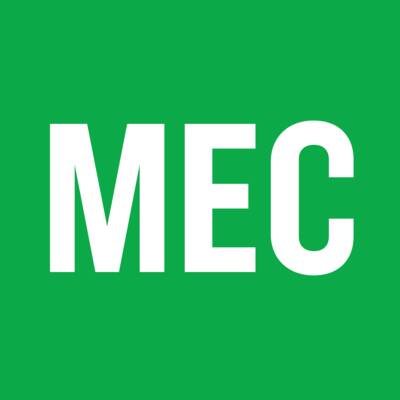 If you're Canadian you probably already shop at MEC — if you're in the U.S., welcome to another major contender. While there's a lot to highlight, we'll focus on a couple things.
Gear Rentals
Unlike REI (and other online outdoor store stores) you can rent gear at MEC. You'll have to be a member of the co-op to rent gear, and you'll have to pay per day for your rental, but it's a great way to test out potential gear or grab one clutch item on a trip you're not likely to take again. If you decide to buy the item you rented, MEC lets you put a day of the rental cost toward the gear, which is a nice perk that keeps customers happy.
Gear Swap
MEC hosts an online gear swap space. Users can post used gear on Gear Swap and sell them to other individuals — companies are not allowed, making this a user-to-user experience. Beyond approving posts, MEC doesn't influence the sale or help at all.
To Shop or Not
If you're Canadian you probably already shop here. If you're American (or anything else), you're in luck. MEC ships internationally, though it'll cost a pretty penny. The online outdoor gear store aspect of MEC works best for those within Canada, but if you're keen on getting something specific from MEC, like a piece of their gear, it's the right place to go.
Best Time-Based Outdoor Gear Stores
The above online outdoor gear stores have a consistent supply of stock. You can find seasonal clearances and plenty of deals, but those deals aren't quite like the buy-now frenzy of what you'll find below.
These are the best time-based online outdoor gear stores at the moment, and boy do they rock.
Massdrop
Massdrop is one of the newer contenders, and one we can't get enough of. The site bills itself as a niche community with a handful of themes. The community you'll want is Ultralight as it focuses on extremely lightweight backpacking gear. You'll need an account to see and buy the items — the cost is free, but it's a little annoying for looky-loos.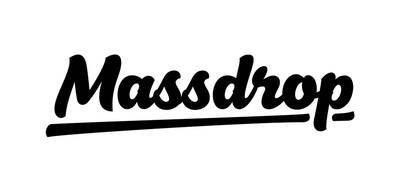 How Massdrop Works
Massdrop relies on its user-base to create polls for products they want, people vote, and one items gets picked by Massdrop to be featured on the site. Massdrop contacts each manufacturer to see what kind of discount they can get on a product. Typically the discounts are between 30-70% off. Yes, they can be huge.
The second aspect of Massdrop's model is that the price off percentage is tiered. There are three tier structures, and a predetermined number of people need to buy the item for the most discounted price to surface. This means the site is entirely built upon and fueled by its users, who are rabid outdoor junkies that love deals and ultralight gear.
How Long the Gear Lasts
Typically seven days. There are unique circumstances where gear lasts much longer, or much shorter, but most of the time you'll have seven days to decide if you want it and see how many tiers get unlocked.
Items can also sell out, especially for high-end select drops, so if you see something particularly drool-worthy, you'll want to get on it.
Small Selection
There is a much smaller selection of gear than the other online outdoor gear stores in this list. About fifteen items at a time. You only get what Massdrop is selling at a given time — all of this makes people push the buy button more often, especially because the discounts are so good. Think of it as a curated outdoor gear shop.
To Shop or Not
It's worth checking Massdrop weekly (or subscribing to their newsletter) to see what items are listed. It's great for splurge buying or waiting for a specific product to pop up. You can always become part of the community and influence what gets sold, too.
Steep and Cheap

Steep and Cheap is owned by Backcountry.com, and takes deals to the next level. The site mostly has items from outlets, overstock, or year-old models that are sitting in the Backcountry.com warehouse. There are way more items on tap than Massdrop, and from more well-known manufacturers. We wrote an Ultimate Guide to Buying Gear at Steep and Cheap for those that want the low-down.
The Current Steal
The timed part of Steep and Cheap is the Current Steal, which is one item that is on major sale for 1-6 minutes. Sometimes these sell out, sometimes it's just a brief time window to grab a piece of gear. If you see something you like, scoop it up.
To Shop or Not
Like Massdrop, it's worth checking every week. If you're set on getting great deals you'll want to get the Steep and Cheap App and subscribe so you get notifications for new products. The deal potential here is massive, and the brands offered are top notch, but you have to be prepared to spend at a moment's notice.
LeftLane Sports

LeftLane Sports is a combination of Steep and Cheap and Massdrop in that it has a large number of products from high-end brands that last about 7 days. The sales are broken into categories or brands and there are usually 5-10 of them going at once.
The type of gear is more focused on running, hydration, and lifestyle, though there are camping and backpacking deals pretty regularly as well.
To Shop or Not
The deals can reach up to 70-80% off at times, which makes LeftLane Sports an online outdoor gear store worth checking frequently. You'll have to become a member to access any of these deals — it's free.
The Clymb

Hot on the heels of LeftLane Sports is The Clymb, another time-based online outdoor gear store. The Clymb goes even further into the running, cycling, and lifestyle fitness category, rather than outdoor backpacking. The deals last a little longer on this site too, somewhere in the realm of 20 days.
Destination Packages
The Clymb is known for its deep discounts on destination packages, called Adventure Travel. You can go anywhere in the world through The Clymb, and some of the packages can be seriously discounted. Most of them, though, are still very expensive.
To Shop or Not
The Clymb has decent deals and the products are on the site for a while, but we've found the other timed sites tend to have products we want more. This all depends on what you're looking for.
Best Unique Outdoor Gear Stores
The final section of this guide is highlighting unique online outdoor gear stores that don't quite fit the mold. These are all excellent, and stand out from a somewhat crowded, homogenous field.
GearTrade
GearTrade is a trustworthy, Craigslist-type online gear store for the outdoor enthusiast. Users post gear for sale, buyers browse, and old gear becomes new again. GearTrade facilitates the process, puts all the gear into categories, and deals with any issues that arise.
You can read our lengthy interview with the COO of GearTrade to see how it all works.
To Shop or Not
If you're comfortable with used or after-market gear, the deals to be had on this site are better than anywhere else. Likewise, for gear-heads that want outdated models of something (like a down jacket they just don't make anymore), GearTrade is a great place to look.
Garage Grown Gear

Garage Grown Gear is an outdoor gear store that focuses on startups. The outdoor community is ripe with individuals or very small companies that create products, from tents to sleeping bags to hats. Garage Grown Gear has made a name for itself as the online shop where small outdoor brands can get a wider reach.
The site is split into brands, different types of gear, and food, and has a magazine that details different aspects of outdoor life.
Ready to Ship
Besides offering amazing cottage gear products, the main claim to fame for Garage Grown Gear is that they warehouse all the gear they sell. A typical issue with cottage gear manufacturers is they take 4-8 weeks to create the gear after you order it. This can be a rough time frame for people with trips planned. Garage Grown Gear has already ordered all the gear and they can ship it to you the next day, well before that trip takes place.
To Shop or Not
If you're a fan of supporting the little guy and want unique gear from a tiny brand, Garage Grown Gear is the place to shop.
Huckberry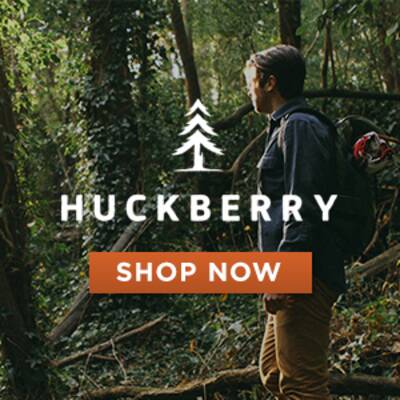 Huckberry is the leader in alternative offerings for the outdoor crowd. The site does have a small selection of traditional outdoor gear, but offers many brands you've probably never heard of, often for the urban hiker or a more casual environment.
If you're looking for hip new clothing with the outdoor vibe, Huckberry is the best place to shop.
Backcountry K-9
As the name implies, Backcountry K-9 is an online outdoor gear store for dogs. Backcountry K-9 has the best selection of doggy-based gear out there, from videos to reviews to products. If you want to get into the backcountry with your dog, make sure to shop here.
Ali Express
For those that want truly cheap gear, Ali Express is an option. Ali Express is basically an online mall with products in every category, including outdoor gear. Big warning: Everything is cheap on this site because it's produced in factories in China, has nothing in the way of warranties, and pales in quality compared to major brands.
There are no major brands on Ali Express. Some gear-fanatics love this site because it allows for cheap purchases and custom tweaks, but for most it is not a good option.
Active Junky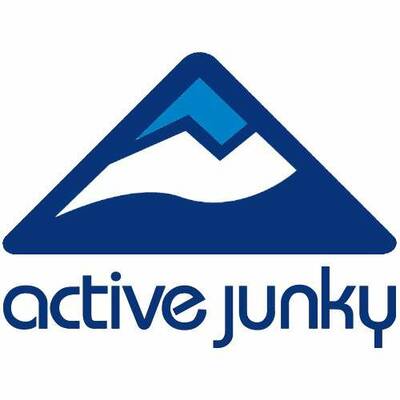 The final outdoor gear store on this list isn't even a store — strange, we know. Active Junky is the outdoor person's paradise. It gives you a percentage back on any purchase you make on a huge number of other online outdoor gear stores and manufacturer sites, including most of the ones listed above.
You have to sign up, then access the manufacturer or retailer through the Active Junky site, and then purchase your gear. You can easily see what brands and retailers you get money back for, often in the 10% range. Active Junky doesn't alter or interfere with any of those site's discounts, so you'll get an additional percentage back when you shop through them.
It's kind of incredible.
Ready to Shop?
This massive guide doesn't seem like it could get bigger, but there are dozens of online outdoor gear stores not included in this list. We have highlighted the biggest, the best, and the most interesting for your purchasing pleasure.
As they say, it's time to get the gear!
All logos courtesy of their respective brands, All Rights Reserved. 
Affiliate Policy: We support the hours that go into our reviews and guides through affiliate commissions on purchases made through links in this article.