We've assembled a summer backpacking checklist to ease that last-minute packing scramble because summer is upon us and backpacking is the last refuge for outdoor-loving folks. Our national parks and wild spaces are some of the best places to stretch your legs and find some backcountry solitude, and the summer is the best season for exploration. It's time to gear up and get outside.
Summertime in the backcountry is partial to hot weather, cowboy camping, and swimming. You'll find big-ticket items on this summer backpacking checklist, and a few unique products you might not have thought of.
While this list doesn't include small essentials like a First Aid Kit, firestarter, and sun protection—these items should live in your backpack year-round. If you want to learn how to build a comprehensive backpacking gear checklist, learn how-to from Andrew Skurka.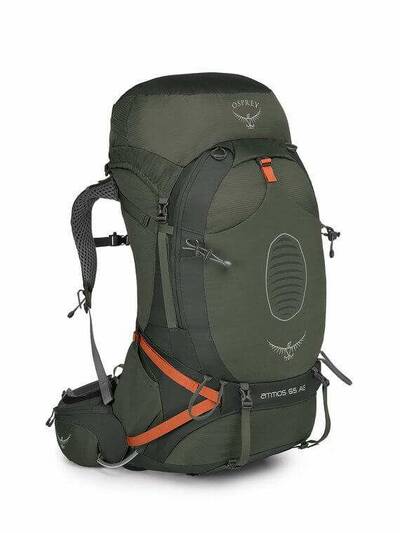 If there's one key item to a summer backpacking checklist, it's the backpack. You need a place to store all your gear, haul it into the wilderness, and do so comfortably. The key to a comfortable summer backpack is one with plenty of ventilation. Even if you hit the trail at the crack of dawn, the sun will rise, the land will heat up, and your back will begin to sweat.
There are plenty of packs with solid ventilation, and we think the Osprey Atmos 65 AG (men's) and Aura 65 AG (women's) packs are your best bet. The model is an all-around excellent backpack with plenty of sizing options, it can be streamlined by removing the top lid, and carries a load of 35+ pounds comfortably.
The best part is the ventilated back — Anti-Gravity suspension uses an incredibly supportive, tight-fitting harness coupled with many large, open holes for air to circulate so your back can breathe.
See the Women's Osprey Aura 65
---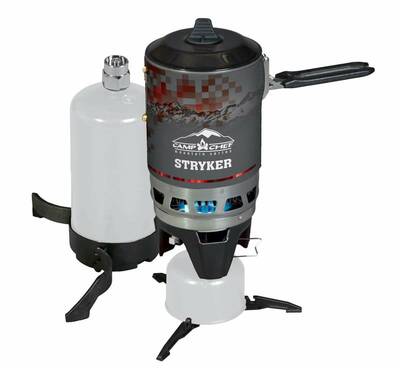 Heading into the backcountry during summer is best done with a portable backpacking stove — preferably one that is compact, has everything you need to cook, and can boil water in lightning fast time. We think a proper stove is essential to the summer backpacking checklist.
The Camp Chef Stryker 200 multi-fuel stove includes the stove, a three-legged stand, a 1.3-liter pot, lid, and a mesh carrying sack. The whole thing weighs 19.4 ounces and uses Heat Ring technology, which increases the boiling time and heat overall transfer, providing boiling water in about two minutes. Plus, you can hook up propane or butane to the Stryker 200, excellent for group trips, last minute fuel buys, and multiple fuel sources.
Add a small spork to the set and you have everything you need to cook and eat.
See the Camp Chef Stryker 200 Multi-Fuel
---

When you bring a stove like the Stryker, you'll want delicious food that's easy to cook for your meals. ReadyWise makes complete meal kits that simply require the addition of water, preferably boiled. The 2-Day Adventure Meals Dry Bag Kit including four amazing entrees, two delicious breakfasts and two tasty snacks conveniently packed in a five liter dry bag. The bag is a combination of freeze-dried and dehydrated food, and has a wide assortment of dishes, like teriyaki chicken, noodles and beef, and lasagna.
For quick summer trips these meals are perfect — you simply pour the water in the included pouch, wait a bit, then dig in. You can stock up on multiple bags (or get a larger version) depending on group size. The included dry bag is great for river crossings and any surprise rain squalls that come your way (we're looking at you, East Coast).
See the ReadyWise 2-Day Adventure Meals
---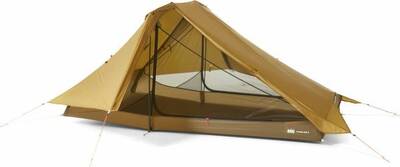 Your tent is your home away from home in the backcountry. While in inclement weather we recommend a beefy tent with ample protection and ventilation, during the summer months (depending on your environment) you can get away with a stipped down, super light tent.
The REI Flash Air 2 is an ultralight backpacking tent with a surprising amount of room for two people (or you and your dog), and it weighs about two pounds. The setup requires staking out with the included poles, and it doesn't have a separate rainfly, making for a quick pitch. This is a basic shelter that will keep bugs away if they're present, and lighten the load on your back.
If the ultralight tent doesn't suit your needs, we recommend the REI Half Dome 2 Plus for larger groups who want a palace of a lightweight backpacking tent.
---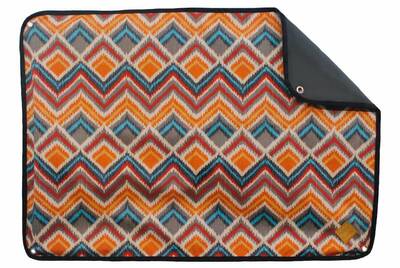 Summer backpacking is a ripe time for cowboy camping and riverside lounging. These activities are best done with a basic layer between you and the ground, and the Tarpestry Mini is ideal. It's both a tapestry (cool designs) and a tarp (ground protection) that's made of water-repellent and UV-resistant fabric. It weighs in at one pound, 13 ounces, and provides a small protected area for you to chill on, whether sleeping under the stars or reading a book in the sunshine.
In a pinch, you can use it to create shade with the corner grommets, or add a bit of warmth if the temp plummets, and it packs down to the size of a burrito.
Plus, it makes for an excellent beach, festival, or backyard blanket when not in your backpack.
---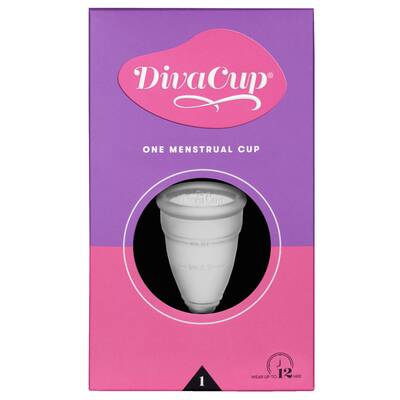 This one's unique, and a game-changer for women who venture outdoors often. Dealing with bodily functions in the outdoors can be difficult to figure out, and the DivaCup aims to make menstruating much easier to handle.
The DivaCup is a healthier way to care for your period. It offers up to 12 hours of leak-free protection, is made from 100% medical-grade silicone, and contains no added chemicals (no BPA), latex, dyes, or plastics. Each box contains a DivaCup, user guide, and handy cotton storage bag. For best results, we recommend pairing your DivaCup with DivaWash, a 100% plant-based, pH-balanced cleanser.
We know plenty of backpackers that first used the DivaCup for a long backpacking trip, and have never looked back, even in frontcountry life.
---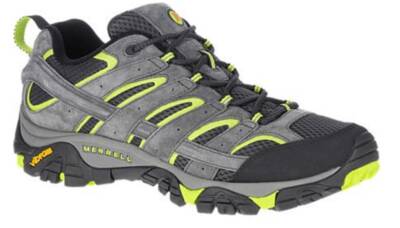 When backpacking in summer you want something supportive and breathable on your feet. The Merrell Moab is an iconic line that comes in boots, mids, and shoes — the Moab Ventilator 2 is the most recent hot-weather edition and it's an ideal choice for a summer backpacking trip.
It uses a mix of suede leather and mesh for the upper, which creates a durable yet airflow savvy shoe as you trek through heat. It has a protective toe cap, breathable mesh lining, EVA midsole for cushion, nylon shank for protection, and Vibram outsole for traction. They'll keep your feet protected, yet free of suffocating sweat.
See the Men's Merrell Moab Ventilator 2
See the Women's Merrell Moab Ventilator 2
---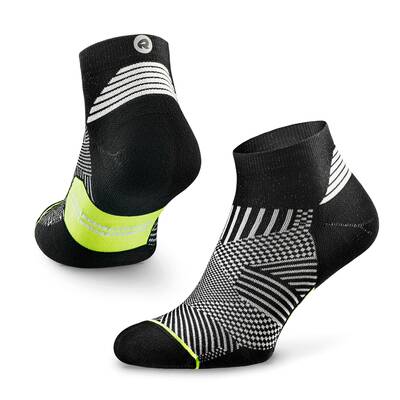 Backpacking with a pair of solid hiking shoes is ideal, and for that you'll need the right socks. Rockay is a brand known for sustainably produced running socks, which are actually the ideal choice for a warm-weather backpacking trip. The Rockay Flare socks are quarter height, assuring you'll have a bit of sock to cover you shoe, yet not enough to trap heat and sweat on your legs.
The Flare socks are made of 100% recycled nylon, polyamide, and elastane, have seamless toes, a cushion along the bottom, and breathable mesh zones. They are coated with anti-odor technology and have a lifetime guarantee, too.
Give your feet the best breathable, minimal protection you can.
---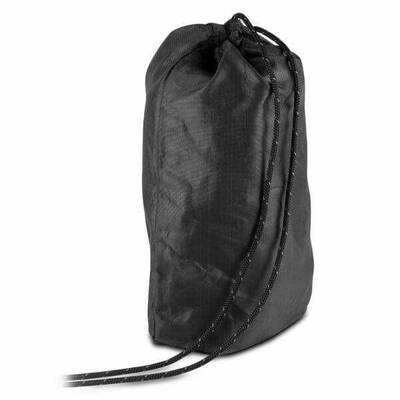 Not every wilderness has bears, but every wilderness does have critters. For a two night trip in summer, regardless of where you are, it's smart to bring something that protects your food from said critters (and even bears).
Ursack creates ultralight collapsible IGBC Certified bear-resistant food storage bags, just for this purpose. The Ursack Major is a relatively affordable option that weighs just under half a pound empty, and holds 10.65 liters (around 5 days of food for 1 person, or 37 single servings of freeze dried food). The Major is made with UHMWP, a tear-resistant material that's certified against bear claws (really), and comes with a six foot high tensile strength cord for hanging.
If this size doesn't work, Ursack offers bags that range from 10-30 liters and weigh as little as 7.6 ounces.
Don't let anything eat your food.
---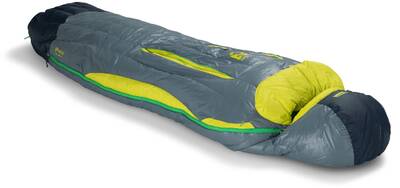 We're big fans of NEMO in the sleep department, and the Disco is their spoon-shaped down bag that gives you more room to move while sleeping and will keep you plenty warm in summer. The two Thermo Gills allow you to open the bag along the middle if it's a truly warm night, of course it can be zipped open fully. The bag is made with PFC-free hydrophobic down, has an integrated pillow pocket, and comes in a men's and women's model that can be paired together for a large, couples sleep experience.
They weigh just under two pounds and compress impressively small.
---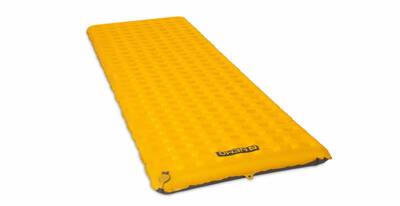 To round out your sleep setup, the NEMO Tensor pad is ideal as a lightweight, very comfortable pad. It comes in a range of sizes, and the non-insulated version will work well for summer months.
The Tensor weighs just over a pound, is three inches thick when fully inflated, has a Laylow flat valve, and comes with the Vortex pump sack for easy inflation. The real key to comfort are the Spaceframe baffles, which help to distribute your weight evenly and provide the same level of cushion everywhere on the pad.
This pad will work for the summer months, and packs up tiny.
---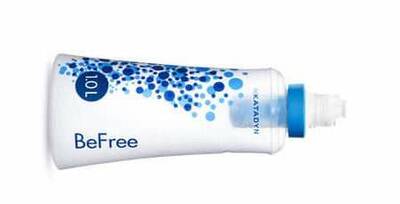 We love multi-purpose gear on a summer backpacking checklist, and the 1-liter BeFree is both a water bottle and water filter in one. It's a water bottle made of thermoplastic PU, which is soft to the touch and can be squeezed, empty or full, into cracks and crevices in your backpack. It weighs only 2.3 ounces when empty, too.
The beauty of the BeFree is that the lid is the filter — grab water from the stream, swish it around, and drink. The flow rate is basically the same as a water bottle without a filter, and you have cut down on two often expensive items.
---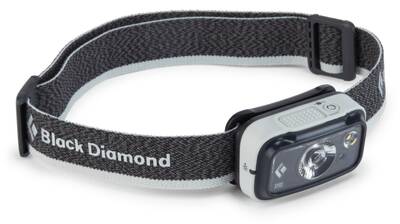 You will need a bit of light, even if it doesn't get dark until after 8:00 p.m. The Black Diamond Spot is a simple, powerful, even-keel headlamp that has red and white modes, is bright enough for trail finding, yet dim enough for late-night reading when sharing a tent.
It takes three AAA batteries, is rated IPX8 for full water submersion, and just works.
See the Black Diamond Spot 325
---
The  Clothing for your Summer Backpacking Checklist
Clothing is a difficult category to universally assign. You probably have a brand — both for fit and price — that you are partial to, and we feel that a huge range of brands will work for a summer backpacking trip, from your basic t-shirts to Wal-Mart steals to Patagonia sweat-wicking tops.
What we think is most important for clothing is the type of items you should take, and these should each fill a slot on your summer backpacking checklist. Remember this list of clothing is for a short summer backpacking trip. If you go longer, add extras pairs, and maybe a pair of pants.
Long-sleeve button-up shirt, either synthetic or fine merino, or a mix
Insulated jacket (puffy) or midweight fleece—whatever you prefer, and based on temperature (See jackets and fleeces for men and women)
Lightweight wind jacket (in case it's windy and/or rains)
Synthetic or wool long-sleeve top and bottoms for sleeping.
Most of the time backpackers bring way more clothing than they need. While being prepared is important, if you know the wilderness area you're going to and what the rough temperature will be, you don't need more than this for a warm two-day trip.
We hope you find a mellow, secluded spot and get away from the world for a moment. We all need it.
---
Backpackers.com Affiliate Policy: This guide contains affiliate links, which help fund our website. When you click on the links to purchase the gear we get a commission, and this goes a long way to creating guides, gear reviews, and other excellent content.