Wow, what a fantastic weekend it has been for amazing deals on outdoor gear and all sorts of goodies. Our Cyber Monday Gift Guide is the capstone to this celebration of discounts and doorbusters—but can you really call an online deal a doorbuster?
No? Then it must be a screenbuster! If there are still a few names left to cross off your gift list, and a few stockings left that need stuffing, then take a gander at the fantastic Cyber Monday deals below.
Here, we're featuring an assortment of gifts attached to stellar discounts, some of which are site-wide and are only in effect through today!
Keep reading to see what's on sale and to get the promo codes you need.
---
20% OFF Individual Meals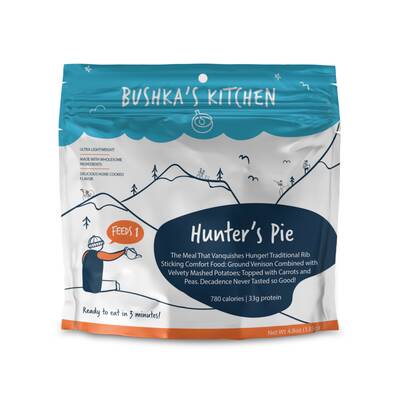 Bushka's Kitchen makes hearty, good-for-you meals—plain and simple. They're freeze-dried, making them lightweight, easy to carry, and have a long shelf life. They're nutritionally balanced, which is often hard for long-distance hikers to come by, and provide the fuel you need to carry on with your adventures.
We've previously featured the carnivore line of meals, which includes the Hunter's Pie we're showing here. These substantial meals are tasty and pack in plenty of protein. Bushka's kitchen also offers fully plant-based meals that are vegetarian-friendly. Right now, get 20% OFF all individual meal pouches for Cyber Monday.
See the Bushka's Kitchen Wholesome Meals
---
20% OFF Sets, with promo code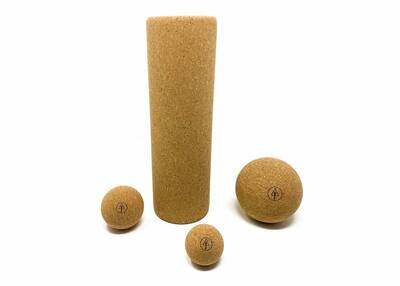 Rawlogy specializes in self-care. The various Rawlogy Self-Massage Sets contain ultralight cork massage balls and rollers that can be used to soothe your aching muscles and joints. A Self-Massage Set is a perfect gift to give yourself or someone you love this holiday season. Who wouldn't benefit from a little self-care?
We've gone in-depth on the Rawlogy Cork Massage Balls in the past—these are durable, sustainable, and versatile recovery tools that can be part of your daily cooldown routine or be carried with you into the backcountry on long expeditions. So work that fascia, relieve those tense muscles, and get rid of those knots—give yourself the gift of Rawlogy today. Get 20% OFF all Rawlogy sets with promo code FESTIVE. Order two sets and get a free upgrade to expedited shipping.
See the Rawlogy Self-Massage Sets
---
25% OFF Everything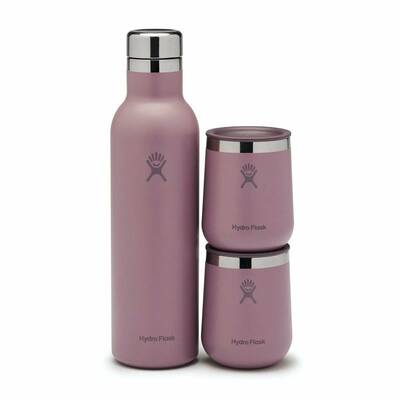 Anyone who's anyone will appreciate the gift of a Hydro Flask. Hydro Flask containers are renowned for their exceptional insulation and unbreakable durability. The Hydro Flask Wine Gift Set we're showcasing here is a great option to gift to couples who enjoy un verre de vin when on their adventures.
But you'll find anything and everything you could ever hope for on sale at Hydro Flask right now. Get 25% OFF everything site-wide, including bottles, tumblers, mugs, growlers, food jars, and more!
---
25% OFF Everything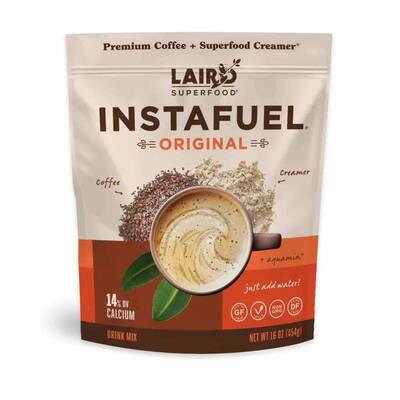 Laird Superfood provides nourishing, plant-based foods and drinks to enhance your day. The company has a diverse array of consumables, including coffees, teas, infusions, snack bars, creamers, baking mixes, and more, and all of it is 25% OFF for Cyber Monday.
Featured here, the Instafuel is the perfect mix of premium instant coffee and our Original Superfood Creamer in an easy, on-the-go format. Instafuel is shelf-stable for 12 months, so it's the perfect choice for camping and travel! Simply add hot water for an effortlessly delicious coffee that leaves you ready to conquer the day.
See everything at Laird Superfood
---
25% OFF Best Sellers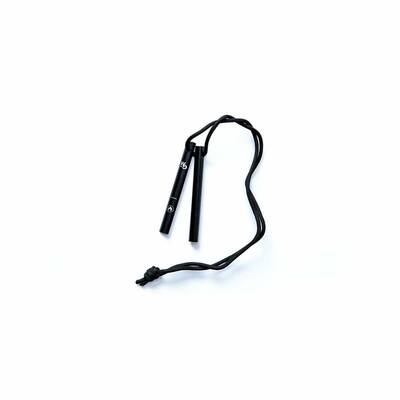 A perfectly-sized stocking stuffer—the Wolf and Grizzly fire set contains a 100% ferrocerium rod that'll produce enough sparks for over 20,000 campfires with the help of the attached striker blade. The included paracord contains dried jute which can be used as tinder to start a fire. This Fire Set will spark at any altitude and even in wet conditions, so it's a solid choice as a primary or backup fire starter for your bugout bag.
This is but one of many items you can get for 25% OFF from Wolf and Grizzly for Cyber Monday. All of the brand's best-sellers are on sale, so be sure to check out all of the awesome fire gear, such as the campfire trio, grill kit, and fire starter kit.
See all the Wolf and Grizzly deals
---
10% EXTRA OFF with promo code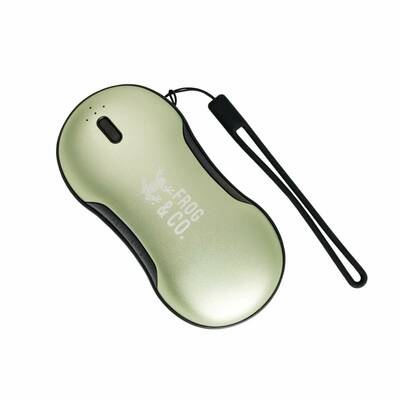 Do you ever suffer from cold hands while at camp? Are you constantly blowing hot air into your palms during winter hikes? The Frog & Co. QuickHeat PRO Electric Hand Warmer is the solution to your frigid-finger problem. This rechargeable device can warm your hands in a flash. It heats up to 130 degrees Fahrenheit and can run for up to 14 hours.
Plus, this device pulls double-duty as a portable power bank. Keep your phone charged and your hands warm with a single device! There is plenty of gear on sale now at Survival Frog, and you can get an additional 10% OFF this Electric Hand Warmer with promo code HWPRO10.
See the Frog & Co. QuickHeat PRO Electric Hand Warmer
---
Backpackers.com Affiliate Policy: This guide contains affiliate links, which help fund our website. When you click on the links to purchase the gear, we get a commission, and this goes a long way to creating guides, gear reviews, and other excellent content.