Every year there are a few key sales that significantly lower the buck spent on outdoor gear. Labor Day is one of those — and the REI Labor Day Sale continually offers incredible deals on brands and products that you've been waiting to shop.
We got a sneak peak at the numbers and products about to hit the discount shelves — below are the best gear deals at the REI Labor Day Sale this year.
The REI Labor Day Sale runs from August 23 to September 2. All items listed will probably sell like hotcakes, and just might sell out — so if you see something that tickles your backpacking bone, hop on it!
Hand-Picked REI Labor Day Sale Products!
We've listed the following outdoor gear in order of discount. Not only are these products fantastic, but we've reviewed and awarded a number of them!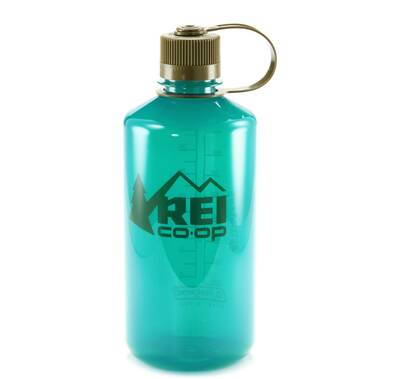 A basic water bottle is more useful than you might think, and the Nalgene is legendary for any outdoor activity. This Nalgene is crazy tough, the lid is attached so you won't lose it, and it has measurements right on the bottle.
You probably have one of these floating around — get another. They are endlessly useful, whether it's for road trips, day hikes, backpacking, car camping, or even to measure your daily intake of water at work. Heck, stock up with gifts for your whole crew.
The REI Nalgene Narrow Mouth is just over half off, and it wasn't that expensive to begin with. These will go seriously fast.
We reviewed and awarded this product — well, the wide-mouth version. Mouth sizes are mostly personal preference!
Nalgene 32 oz Wide Mouth Star Rating
Lid

Durability

Form Factor

Drinkability
Summary
The Nalgene 32 oz Wide Mouth water bottle is one for the ages. The plastic simply does not break, the rim is wide and easy to drink from, the lid secures tightly, and it doesn't weigh much. You can find a Nalgene Wide Mouth with many brand logos and colors in big-box and small retail shops alike. If you're looking for a simple, durable do-it-all water bottle, you can't go wrong.
Read Full Review
See REI Nalgene
---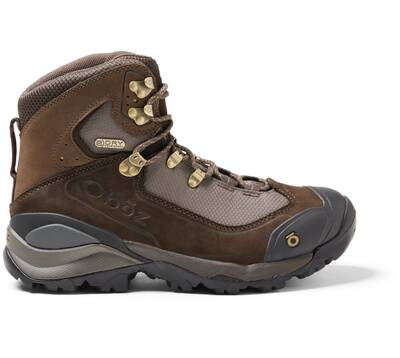 The Oboz Wind River III BDry Hiking boots are defined by the word "rugged". They use an in-house waterproof membrane called BDry, which sheds liquid with ease. The uppers are made with high-grade nubuck leather and nylon to stop rips and tears. This pair is all about durability and breathability, two essentials in a backpacking boot.
Oboz uses EVA foam for the midsoles, giving a highly comfortable bed to walk upon, and their unique insole system, which provides much higher quality insoles than most other shoe brands right out of the box. Deep lugs, heavy-duty toe bumper, and a balling lace system help to create a true backpacker's boot.
Footwear from Oboz is always a premim experience, the Wind River line is their ode to the hardcore boot. Don't rest on your laurels, cause these are half off in Men's and Women's models and many sizes. They'll be gone before you know it!
See Oboz Wind River III BDry for Men
See Oboz Wind River III BDry for Women
---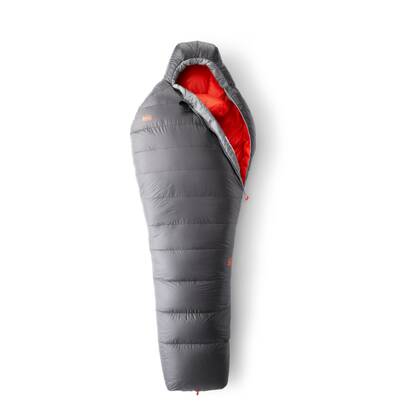 The Magma sleeping bag line from REI blew our socks off. Somehow REI managed to create a roomy, toasty, highly packable, ultralight sleeping bag with premium materials for a comparably low price.
Now that price is marked down another 30%. This means you could grab a do-it-all premium sleeping bag for under $260.
Yes, the Magma uses 850-fill goose down that has been certified to the Responsible Down Standard. Yes, the shell fabric is bluesign approved Pertex 15D ripstop. Yes, it does weigh under two pounds. And yes, the highly touted no-snap zipper actually works.
REI has put the Magma 15 and Magma 30 for all genders on sale. We recommend the 15, as it'll keep you warm in three seasons. Better hot than cold is our general motto when it comes to sleep — hot you can solve with a simple zipper tug).
We reviewed and awarded the Magma, and it excelled (to put it succinctly).
REI Magma 10 Star Rating
Comfort

Warmth

Durability

Fit
Summary
The REI Magma 10 sleeping bag will lift your Zs to lofty new heights. The simple design is forged from premium components, creating a sleeping bag that is lightweight and warm enough for almost any adventure you can dream of.
Read Full Review
See REI Magma 15 Men's
See REI Magma 15 Women's
---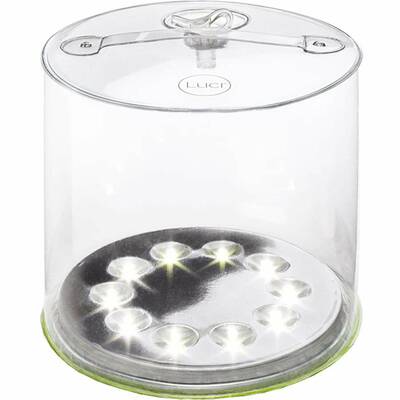 MPOWERD is fond of making little lights that impress people. Their product leads the charge in portable solar lighting, and these lanterns have proved to be a hit among our staff at campsites, on backpacking trips, and even during backyard BBQs.
The form factor is simple: collapse the lantern when not in use, make sure the solar panels are facing the sun, and press it on when ready. The Luci Pro Outdoor 2.0 packs more umpf than previous models with 150 max lumens that can burn for 6 straight hours, or 50 hours of light on low. It's lightweight, reasonably waterproof, and spices up any campsite or tent.
The best part about this particular model is the USB port for charging. This turns a basic light into a device that can charge your smartphone via the sun, which is pretty freaking cool. Technology has come a long way, and this is one of our favorite ways of taking new tech into the backcountry.
See MPOWERD Luci Outodor Pro 2 + Mobile Charging
---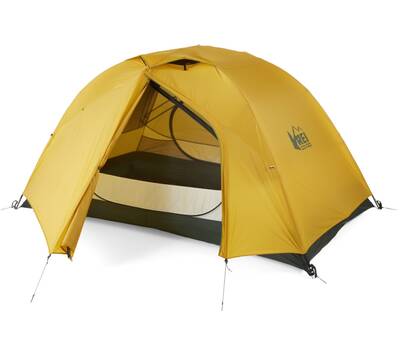 The REI Half Dome 2 Plus is an exceptional tent, mostly because of the space to value ratio. It's huge. At just over 7.5-feet long and 4.5-feet wide, we're pretty sure you can fit a small family in this thing.
The Half Dome 2 Plus has two large doors, allowing both parties to exit and enter the tent at will (nature calls), and two extra-large vestibules for backpack storage. The color-coded design enables super easy setup and the fly can be rolled all the way back for stargazing. Sounds ideal, right?
In the redesign REI increased vertical side wall space for better livability and uses solution-dyed mesh to make the tent's production easier on the environment. It does weigh in at over five pounds, which is not by any means light. But if you split the load it's more than worth it, and the tent doubles nicely for car camping.
We reviewed and awarded the Half Dome 2 Plus, and found it to be more than swell.
REI Half Dome 2 Star Rating
Sleep Comfort

Durability

Ease of Setup

Space

Vibe
Summary
The REI Half Dome 2 Plus is a cavernous tent that can legitimately fit two adults, of any size, which is not true of most other "2P" backpacking tents. It has excellent features like star gazing, venting, and optimized headspace, and is made with high quality materials. It weighs more than other tents, but for the space and quality it's hard to beat, especially for the cost.
Read Full Review
See Half Dome 2 Plus
---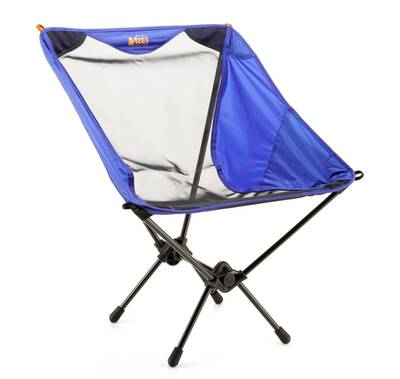 The backpacking chair has taken a sharp rise in popularity in recent years. This is because people enjoy comfort more and more (even the ultralight trend is all about comfort), but also because materials have gotten way lighter. The backpacking chair is now a realistic thing to carry, and the REI Flexlite is a superb model for those who want to rest easy after a long hike.
The Flexlite uses an aluminum pole hub for the base of the chair, and a ripstop nylon mesh backing for the "chair" part of the chair. They roll up like a burrito when not in use then set up in under five minutes when it's sitting time. There are four legs on the chair for plenty of support, and you sit at eleven inches, which is just enough height to feel like you're actually off the ground.
Our favorite part of the Flexlite is the stuff sack that turns into a handy pocket when the chair is set up. You can store a journal, headlamp, or phone, and it's a feature many other backpacking chairs are lacking.
See REI Flexlite
---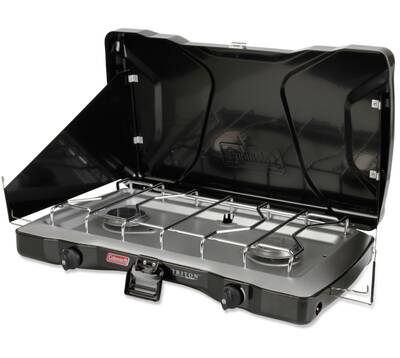 Coleman is one of those brands that everyone is familiar with. They do tents, coolers, stoves — you name it, Coleman has probably done it, and done it in a simple and rugged way. The Coleman Triton 2-Burner Stove is, in our opinion, the ideal camping stove for those concerned with space, cost, and simple functionality.
The Triton has two large burners, a lid that locks when not in use, and built-in wind screens that hook into the lid. While the simmer isn't the best we've ever seen, the Triton's flame knobs allow a decent range and puts out plenty of power.
We love the Triton because it is simple, durable, and affordable. And at 25% off, it's even more affordable. Use the Coleman Triton 2-Burner Stove to cook bacon, eggs, pasta, pancakes, and a whole slew of other camp favorites. We prefer this version over the Instastart version because there's one less thing that can break, and when camping you probably have a lighter in your pocket anyway.
We reviewed the Coleman Triton stove, awarded it our Classic Pick, and found that it performed evenly for all cook camp activities!
Coleman Triton Stove Star Rating
Stability

Simmer

Ease of Setup

Boil Time
Summary
The Coleman Triton Stove has two burners, sets up in seconds, has built-in wind blockers, and closes up as a carrying case. While it's not the best camping simmer out there, it can cook at near-gourmet levels, and is built like a tank.
Read Full Review
See Coleman Triton 2-Burner Stove
---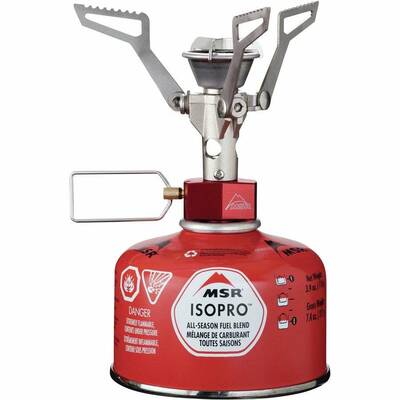 The MSR PocketRocket 2 is the epitome of a canister backpacking stove. It comes off the heralded heels of the original PocketRocket, and manages to out-do its revolutionary ancestor.
The PocketRocket 2 weighs 2.6 ounces, makes a liter of water boil in about 3 minutes, and can fit inside your pocket. If that sounds like a sales pitch, it is. But it's also the truth. You can't make up that stuff — this backpacking stove is the real deal, and continues to work for our staff trip after trip.
The simmer is out of this world for a stove so small, and it folds up like origami. As with any small cannister stove, the PocketRocket 2 doesn't fend off a fierce wind without help, but it does have a small windshield built-in.
We reviewed the MSR PocketRocket 2 and it won an award! If you have to buy one backpacking stove for most conditions, this is it. And now it's 25% off.
Backpackers.com Star Rating
Stability

Simmer

Ease of Setup

Boil Time
Summary
The MSR Pocket Rocket 2 is a reliable, powerful, incredibly compact backpacking stove. Weighing just 2.6 ounces it has a 3-minute boil time for a liter of water, simmers like a champ, and has pot stands that are easy to fold out (or in). The stove will fit just about anywhere in your pack, and will heat your meals or water with ease.
Read Full Review
See MSR PocketRocket 2
---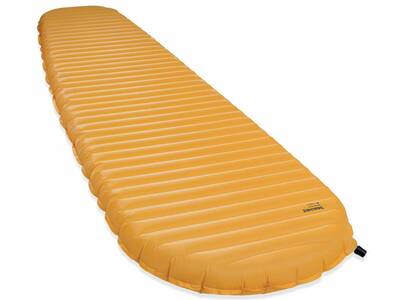 If there's one lightweight sleeping pad we recommend, it's the Therm-a-Rest NeoAir XLite. Yes, many other sleeping pads are catching up on weight, comfort, and durability, but the XLite is the original pad that changed the sleep game in the outdoors.
Therm-a-Rest knows sleep comfort, and they know that backpackers desire light, tiny things. The NeoAir XLite was born of these three concepts, weighing in at a mere 12 ounces and packing down to the size of a Nalgene (the same one at the top of this list!). It has horizontal baffles that keep you stable at night, is 2.5 inches thick, and has a respectable R-Value of 3.2, allowing you to fend off cold weather in most 2.5 season-environments.
We reviewed the Therm-a-Rest NeoAir XLite, and continue to recommend it as our Classic Pick for the Ultralight Backpacker. That said, it's quite spendy normally. Use the 25% off to get the pad in lightweight backpacking.
Therm-a-Rest NeoAir XLite Star Rating
Comfort

Durability

Inflation and Deflation

Packability
Summary
The Therm-a-Rest NeoAir XLite is a sleeping pad that has groupies. A tried and true choice for thru-hikers, the XLite is known for its minimal weight (12 ounces), tiny volume when packed up, and 2.5-inches of horizontal baffled comfort. The pad does crinkle a bit when rolling around, but provides enough warmth (through R Value) to keep you toasty, and well off the ground, all night.
Read Full Review
See Therm-a-Rest NeoAir XLite
---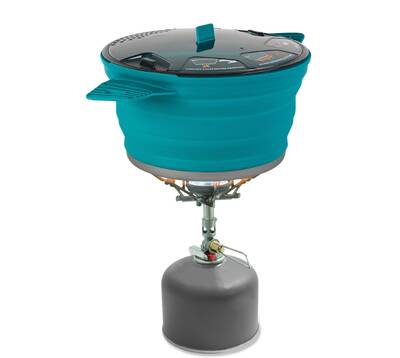 Camping cookware is an interesting category of gear. Some people just want a pot to boil water, others need a fully functional kitchen to prepare elaborate meals (onions, garlic, mushrooms, and bacon pasta!). If you're the first type, the Sea to Summit X-Pot is overkill.
But if you value engineering innovation and a fully functional cooking device, the X-Pot is fantastic. First, it's collapsible. Yup, that's the innovative thing. Sea to Summit took something as boring as a cooking pot and turned it on its head. No more figuring out how to store a bulky pot in your backpack — just collapse it flat and be about your way.
The Sea to Summit X-Pot is made with food-grade, heat-resistant walls that collapse (just like their cups and bowls), and a hard-anodized alumnium bottom, which is industry-standard for quick boil times and durability. It comes with a fully functional lid, which can pour boiling water out for pasta and has an easy tab for removal.
It's not the lightest pot, and it will take a bit of finagling to learn how it works, but then again, it's not just an empty round object that holds water. We prefer the 2.4-liter version because it is enough for a group!
See Sea to Summit X-Pot
---
Other Discounts in the REI Labor Day Sale
If you're looking to shop the REI Labor Day sale in a more general sense, there are a number of discounts you should know about. First, head to the landing page for the whole sale and explore by brand.
Second, REI offers an extra 20% off Outlet items with the coupon code LABORDAY19.
REI Outlet is where products go to get sold quickly, and often offer massive discounts in the 40-70% range. Add another 20% to that and you've got a steal.
Finally, REI is offering 20% off any Experience, which includes classes, day tours, or events. You've got to book during the sale dates, but the event doesn't have to run during those dates. Use the code REICLASS19 (and read the terms, cause this category has some exclusions).
Enjoy!
---
This article is sponsored by REI.
Backpackers.com Affiliate Policy: This guide contains affiliate links, which help fund our website. When you click on the links to purchase the gear we get a commission, and this goes a long way to creating guides, gear reviews, and other excellent content.