Backpackers.com — Outdoor Retailer is the largest gathering of outdoor-specific brands in the US, and it meets twice a year in Denver (as of 2018). We attended the Summer Market in 2018 and saw more gear than you could shake a stick at. We met with brands, touched new materials, and took note of trends in the industry — environmental sustainability, diverse inclusion, and soft colors were the highlights.
Below is the gear that impressed us at the show – arguably the best outdoor gear coming out in 2019. Some are updates to longstanding lines, some are totally new and unique products. Look for most of this gear in Spring 2019.
Best Outdoor Gear of 2019
Granite Gear Blaze 60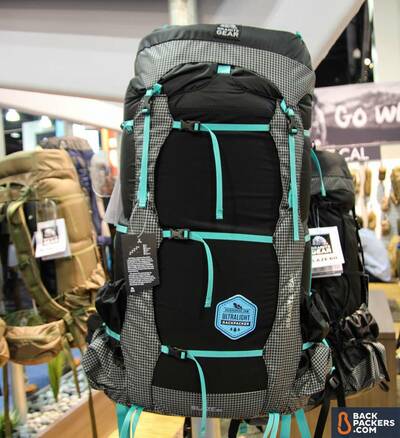 Granite Gear is a leader in lightweight, flexible backpacks dialed in for the tough and knowledgable backpacking crowd. The Blaze has been a leading pack in this category, and it's getting a complete redesign. The new Blaze 60 is both lightweight — just three pounds — and capable of carrying heavier loads — up to 50 pounds. It also uses UHMWPE fabric in high-abrasion areas. That stands for Ultra-High-Molecular-Weight-Polyethylene, and is Dyneema without the brand name.
Features include a top lid that's removable and can be worn on the front, an Air Current frame that is adjustable, a removable and fully adjustable Re-Fit hip belt, a zippered side entry pocket, and large hip belt pockets. We think this is one of Granite Gear's best looking and most versatile packs yet, and there's a men's and women's version!
Best For: Ultralight Backpacker, Wilderness Backpacker
Specs: 3 lbs, 100D Robic Nylon and Custom 210D Robic UHMWPE triple ripstop
The Granite Gear Blaze 60 comes out in Spring 2019 and will cost $269.95
---
Big Agnes Fly Creek HV Carbon with Dyneema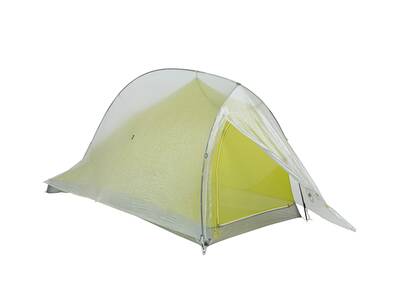 Big Agnes is on a mission to create the lightest fully-featured tents around, and they have just about done it with the Fly Creek HV Carbon with Dyneema. This is a 1- or 2-person tent that takes their well-loved Fly Creek model and gives it carbon poles and a Dyneema fly and floor. For those note familiar with Dyneema, it is crazy strong, crazy light, does not stretch or sag, and is waterproof by nature.
The Fly Creek HV Carbon with Dyneema comes in at one pound (!) for a 1-person, or one pound two ounces for a 2-person (!). Yeah, you read those right. All for a double wall, single door tent that's quite livable.
Best For: Ultralight Backpacker
Specs: 1 pound 2 oz., 1 vestibule, 39/40″ peak height, 19/28 sqft (depending on version).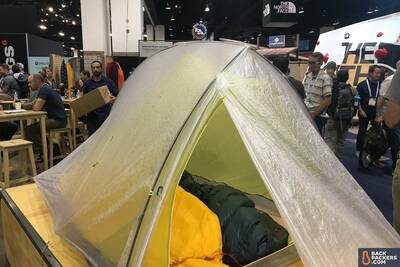 The Big Agnes Fly Creek HV Carbon with Dyneema tents come out in Spring 2019 and will cost a whopping $720+.
---
Osprey Rook/Ren Backpack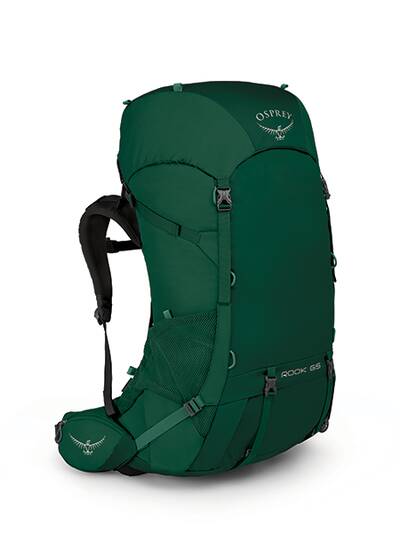 Osprey is a leader in backpacks for all activities, and they have been pushing the upper reaches of design in the last couple years, releasing ultralight and pro models. The Rook (for men) and Ren (for women) packs are the opposite — basic, solid backpacking packs at an affordable price. Like, $155-$165, which is lower than most of our "budget" backpacks right now.
The series includes the usual fix'ins Osprey is known for, like a top lid, dual mesh side pockets, integrated raincover, hydration sleeve, an adjustable torso and LightWire frame, and an Airspeed back panel for ventilation. It looks like a decent pack from a highly reputed brand for a low-cost entry point, which is fantastic.
Best For: Wilderness Backpacker
Specs: 3.5 lbs, 30-40 lbs. load range, 600D polyester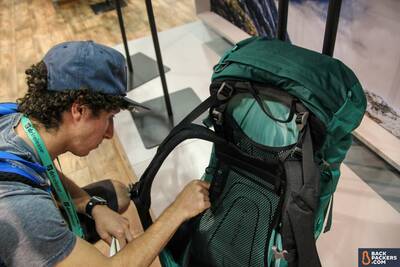 The Osprey Rook and Renn backpacks will be available January 2019, and will cost $155-$165.
---
Patagonia Calcite Jacket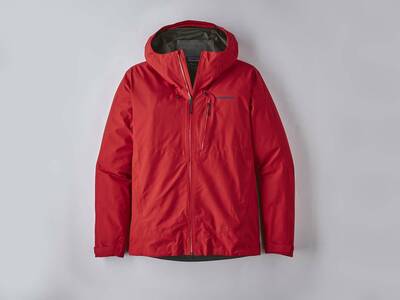 Patagonia has a lot of rain jackets, and they're introducing more. What struck is about the Calcite Jacket — a higher-end shell that looks comfortable, well-built, and will handle rain without an issue — is that it's made with a new recycled Gore-Tex material called PACLITE Plus. Patagonia always has a hand in pushing large industry players to get more environmentally conscious, and this is the first recycled waterproof membrane we've seen from Gore-Tex, the biggest player in rainwear. And while Patagonia is one of the only brands using the fabric now, it should be standard in a few years.
Best For: Wilderness Backpacker, Ultralight Backpacker, Car Camper
Specs: Gore-Tex PACLITE Plus membrane, 100% recycled face fabric, 14.5oz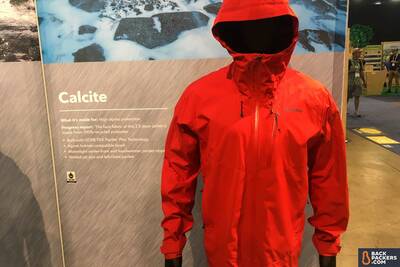 The Patagonia Calcite jacket will be available in Spring 2019, and will cost $279.
---
MPOWERD Luci Solar String Lights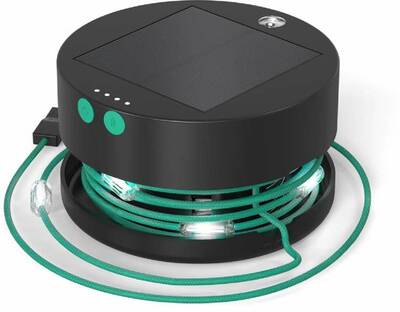 MPOWERD is best known for the Luci Light, an inflatable solar lantern. Developing economies use the lights as a form of aid, campers use them to light up a campsite. They're universally helpful and awesome, and MPOWERD has released a number of versions.
The Luci Solar String Lights, though, are new. They are an 18-foot string of lights with 10 LED dual directional nodes (20 lights in total) that can be easily hung around a campsite or home. The base is solar charged (of course), and can charge your phone, too.
We think this is a cool, portable addition to any campsite or backyard, and at $35 makes a great gift.
Best For: Car Camper, Urban Hiker
Specs: 11.3 oz, 18 ft. cord, 10 LED nodes, IP67-rated base, IPX4 cord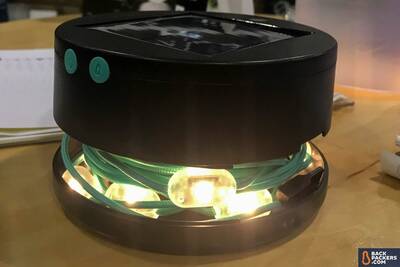 The MPOWERD Luci Solar String Light is available now at REI, and in other retailers after October 2018. It's $35.
---
La Sportiva Pyramid GTX Boot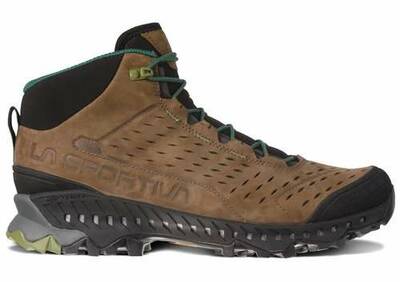 La Sportiva is a quality boot and shoe maker, and they continue to have a huge backline of products we love. It's hard to tell how shoes will do just from looking at them in a convention center, but out of everything we saw we liked the look of the Pyramid GTX boot.
The Pyramid utilizes full leather uppers with slits for breathability, La Sportiva's Impact Brake system, and the relatively new Gore-Tex Surround waterproofing. Surround is fascinating, and waterproofs underneath the foot in addition to the rest of the shoe — the Pyramid takes advantage of this with small holes in the midsole to let your foot breathe, and the design has a lot of promise for rugged breathability. All this in a relatively lightweight boot with a very cushy heel.
Best For: Wilderness Backpacker, Ultralight Backpacker
Specs: 16.5 oz, Perforated Nubuck Leather, Nano-Cell Air Mesh, Gore-Tex Surround, Vibram Nano XS Trek with Impact Brake System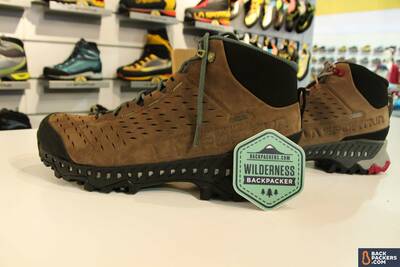 The La Sportiva Pyramid GTX boot (and Hyrax GTX low) will come out in Spring 2019. The boot will cost $189, the low $179.
---
Nite Ize SlapLit LED Drink Wrap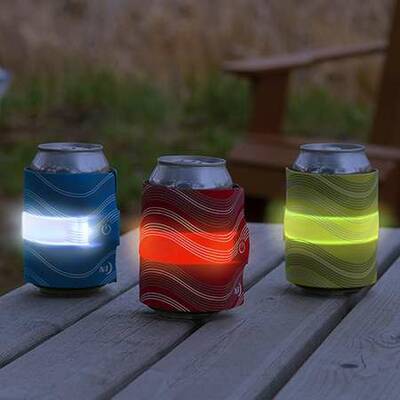 Nite Ize is a brand that harkens to an easy, fun, gadgety way of life. They have tons of products, new and classic, but the one that struck us was the SlapLit LED Drink Wrap. Yes, it's a cozy. Yes, it's a neon strip of LED to keep track of your cold brewskie. And yes, it snaps around your drink like those old slap bracelets we all used to play with.
The neoprene cozy keeps your drink cold and makes it easy to find. The battery runs for 100 hours and is a replaceable CR2032. Hard not to love it, especially as a gift!
Best For: Car Camper, Urban Hiker
Specs: Insulated neoprene, Glow or Flash, 100 hr battery
See the SlapLit LED Drink Wrap on NiteIze.com, or see it in retailers in 2019.
---
Kelty Zyp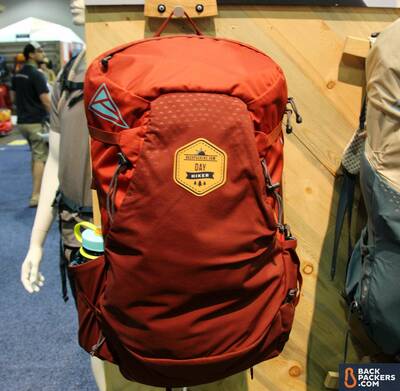 Kelty is in the midst of product updates and brand updates, both of which are looking decidedly young and colorful from our vantage point.
The Zyp line of packs was a standout for us at the show, partly because of totally new suspension technology by Kelty. Dubbed NadaTech, it focuses on minimalism and comfort to reduce sweat. In addition this pack line uses Kelty's PerfectFIT tech, which allows you to customize the torso range significantly (and easily). This is great for day packs that haul heavy loads, and you'll find the same features in the Zyro line of packs, which are larger and meant for backpacking.
We particularly like the Zyp 28 liter, but all these packs look good.
Best For: Day Hiker
Specs: Zyp in 28, 38, and 48 versions with men and women's specific; Zyro in 54 and 68 versions with men and women's specific
The Zyp and Zyro line of packs will be available in Spring 2019. The Zyps packs will range from $129.95-$169.95, and the Zyro line from $199.95 to $229.95.
---
MSR Hubba Tent Series Update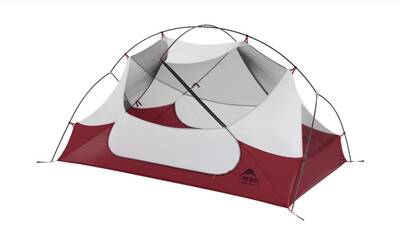 The MSR Hubba series of tents is one of the most iconic lightweight tents out there. It helped to define the comfy yet super lightweight category, which is now what all serious tent manufacturers are angling toward in the US.
MSR is updating the entire line in Spring 2019 with Easton Syclone Poles, a unique pole system that's incredibly flexible, to the point where they almost can't break. They are also very lightweight, and MSR has an exclusive on them for now. The update also includes the new Xtreme Shield System, which does away with tape sealing and instead uses watertight seams and a waterproof coating that lasts longer.
These two updates mark further advancement in the field of tent production, which is exciting.
Best For: Wilderness Backpacker, Ultralight Backpacker
Specs: All specs for Hubba NX 2: 3 lbs 8 oz, 29 sqft floor, 17.5 sqft vestibule, 39 in. peak height, 1 Easton Syclone pole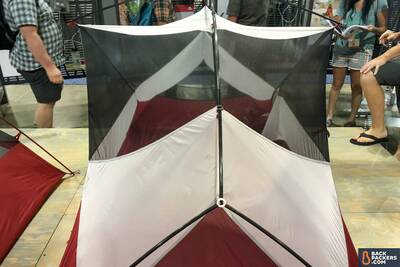 The newly updated MSR Hubba line will be available in Spring 2019. Prices range from $379.95-$699.95, depending on size.
---
Princeton Tec SNAP Light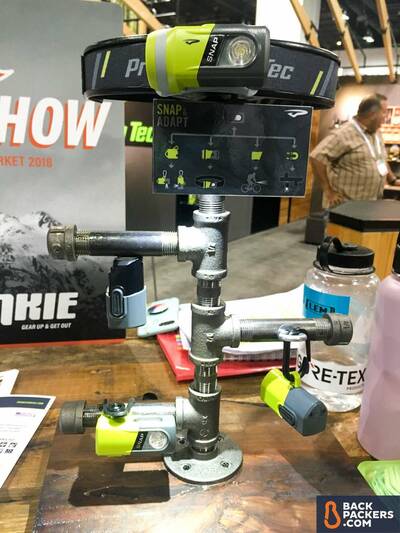 Princeton Tec is known for headlamps, and headlamps are known for being a bit boring. Everyone is increasing lumen count, adding USB-charging, and providing lots of color options. Princeton Tec decided to make a more universal light by adding a magnet: the result is the SNAP light!
A small, super light white LED that snaps into a headlamp (of course), but also onto a handful of other included attachments, like a bike clip, carabiner loop, and of course anything that's magnetic.
We love this versatility, and think it's a highly useful "do it all" headlamp for the basic user.
Best For: Day Hiker, Urban Hiker, Car Camper, Wilderness Backpacker
Specs: 200 lumens, 130 hour burn time (on low), 3 AAA batteries, 3.5 oz, IPX4, Spot High, Spot Dim, Strobe
The Princeton Tec SNAP is available now at REI, and hits other retailers in 2019. It costs $39.99.
---
Outdoor Research Apollo Collection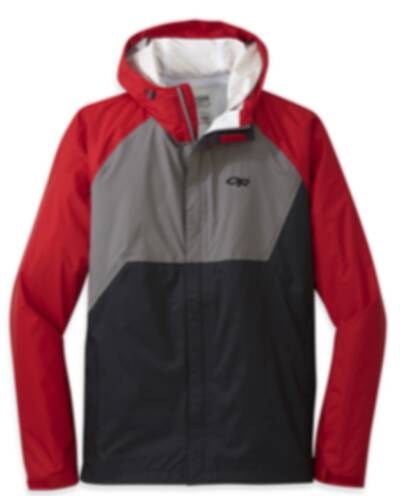 Outdoor Research is a master of the outer and mid layer. From rain jackets to insulated jackets, the company has pushed warmth and rain tech forward. What they've done for the Apollo collection is take those years of experience and put them into a super affordable rain jacket and pant. At just $99, this is meant to compete with the uber-popular Marmot PreCip.
The Apollo rain jacket features 2.5-layer tech, a 70D ripstop Ventia fabric, fully adjustable hood, pit zips, and it stuffs into itself. It's also got cool colorways for men and women.
Best For: Day Hiker, Urban Hiker, Car Camper
Specs: 2.5-layer 70D ripstop nylon Ventia fabric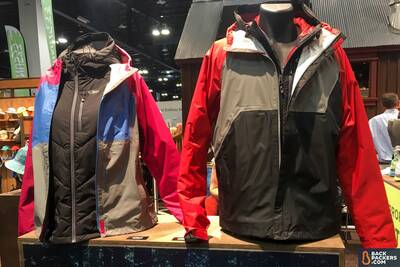 The Apollo Collection will be out in Spring 2019, and the pant and jacket will each cost $99.
---
Therm-a-Rest NeoAir UberLite

Therm-a-Rest is still the dominant sleeping pad brand on the market, and at Outdoor Retailer they announced their lightest pad yet: the NeoAir UberLite. This takes many design queues from the hugely popular NeoAir XLite, arguably the product that made ultralight sleeping pads a thing.
Therm-a-Rest uses Triangular Core Matrix technology for this pad, and it doesn't have that crinkly feel and sound the XLite and XTherm are known for. This pad is the lightest one on the market now (on the heels of a ton of competition), and with Therm-a-Rest's reputation for quality build we are not just excited, but know the ultralight junkies will be drooling. (Drool is always a good thing.)
Best For: Ultralight Backpacker, Wilderness Backpacker
Specs: 8.8 oz for Regular, 2.5 in thick, offered in Small, Regular Large
The Therm-a-Rest NeoAir UberLite will be available in Spring 2019, and will cost $179.95 for a Regular size.
---
Therm-a-Rest Vesper Quilt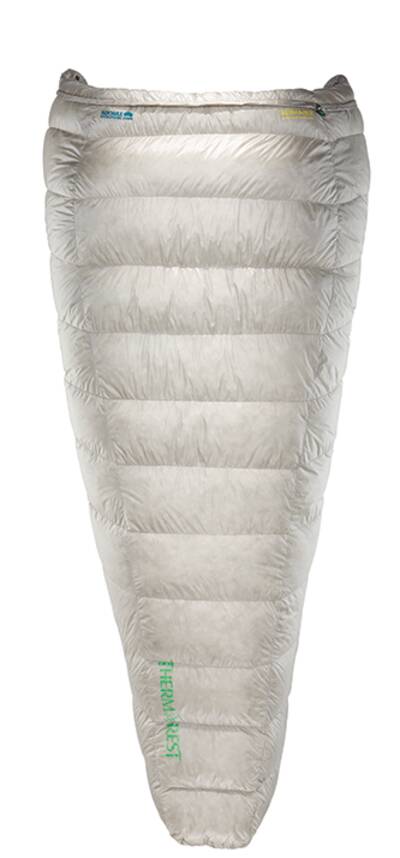 We try to highlight many brands from the show, but sometimes two products stand out from the crowd. In this case, the Vesper Quilt from Therm-a-Rest notes a major change in the backcountry sleep market. Quilts have been on the rise, but mostly through small cottage companies. The bigger brands are starting to take note, and Therm-a-Rest is set to release the Vesper quilt, a 32F or 20F quilt that rivals any cottage brand.
In true quilt fashion there is no hood, a sewn-in footbox, horizontal baffles, and a few straps to hug it tight to your body. The quilts feel plush in hand, and we are excited to see how they hold up to their cottage gear counterparts.
Best For: Ultralight Backpacker, Wilderness Backpacker
Specs: 20F, 1 lb 3 oz, 900-fill, Nikwax Hydrophobic Down, ThermaCapture Lining, SynergyLink connectors
The Therm-a-Rest Vesper will be available in Spring 2019, and will cost $349.99-$399.95 depending on temperature and size.
---
BioLite HeadLamp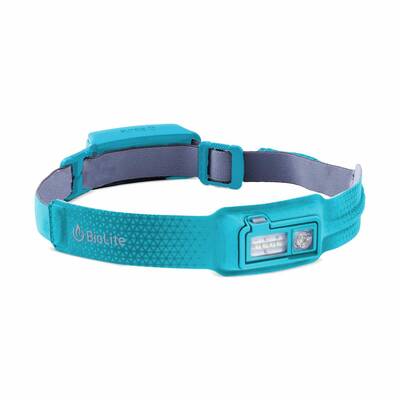 Yes, another headlamp, and yes, this one is from BioLite, that energy, stove, and charging company known for creating wood-burning stoves that charge your phone. The pitch at Outdoor Retailer for the HeadLamp was simple: everyone wears their headlamp around their neck, which means it's uncomfortable to keep around the head. Let's design something that is actually comfortable to wear.
The HeadLamp is a battery-in-the-back headlamp, which is nothing new, but it is extremely light (2.3 ounces) and all the design went into comfort while wearing. We wore it, and it is quite comfortable. The beam unit still tilts, it has all the major light modes, and is USB rechargeable. It's also dimmable, and has 330 lumens at max, which is bright enough to night hike with. Overall it looks like a standout headlamp for backpacking due to its brightness, weight, and ease of wear.
Best For: Ultralight Backpacker, Wilderness Backpacker, Car Camper
Specs: 2.3 oz, 330 lumens, 3 hr run time on high, 40 hr run time on low, rechargeable Lithium Ion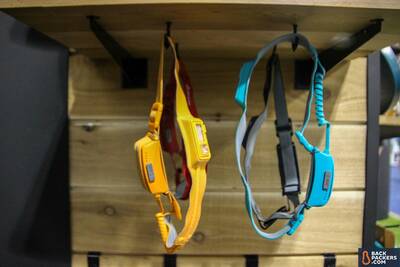 The BioLite HeadLamp will be available in Spring 2019 in four colors and will cost $49.95.
---
UCO Four Piece Mess Kit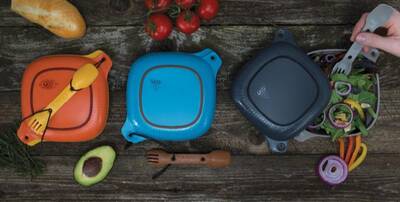 We don't often highlight food carriers because they're drab and often locked into a stove system. Not the Four Piece Mess Kit from UCO. This is a bowl and plate combination that seals, includes a spoon and fork (in one), has shock cord tieoffs, is dishwasher- and microwave-safe, and comes with a lifetime warranty. The whole thing weighs just 8.5 ounces, and costs only $14.99. Finally, they look great — a mix of fun and woodsy.
The light seal to make these leak-proof makes this a perfect kit for commuting or camping, and the size and shape of the bowls will accommodate anything from soups to salads to an easy cutting surface. Overall, if we had to recommend a mess kit that's not tied to a specific stove system, this would be it.
Best For: Car Camper, Day Hiker, Urban Hiker
Specs: Polypropylene and TPE construction, dishwasher/microwave/freezer-safe, comes with Switch Spork, shock cord, and weighs 8.5 oz.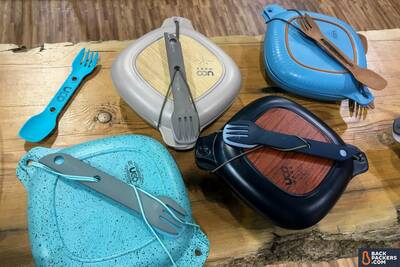 The UCO Four Piece Mess Kit (and the Bamboo version) will be available Spring 2019. It costs $14.99 for one kit.
---
NEMO Switchback Pad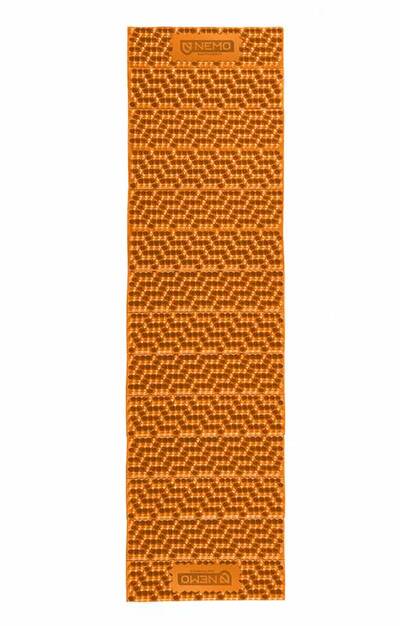 NEMO is known for engineering all the little details that go into backpacking gear and coming out the other side with excellent, unique products. In this case, they took the endlessly classic (and relatively cheap) closed-cell foam mat and gave it a facelift. Yes, this directly competes with Therm-a-Rest's longstanding classic mat (and our Budget Pick), so we're interested to see how it fares.
The design of the foam nodules allows for more support in a pad that packs smaller and weighs a tiny bit more than the main competition. It insulates against cold, and frankly, we haven't seen an update to this category in a long time. It will be interesting to see how it compares.
Best For: Ultralight Backpacker, Wilderness Backpacker
Specs: 14.5 oz, .9 in., 5 x 5.5 x 20 in., rated to 20F
The NEMO Switchback will be available in REI starting in October, and everywhere else in Spring 2019. It will cost $49.95.
---
Keen Venture Boot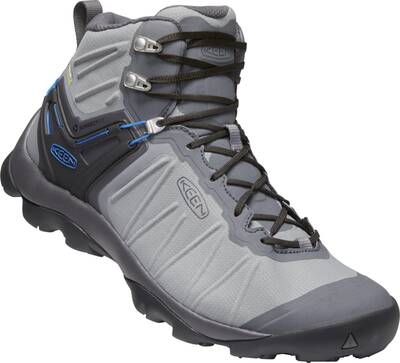 Keen may be one of the dorkier looking shoe brands in the outdoor industry, and they take pride in that. But in a push to connect with a younger audience, the company is designing slimmer, lighter, and more bold looking shoes, seen best in the new Venture boot.
The Venture is light, good-looking, and has a unique tightening system called KonnectFit. That is coupled with a solid Keen outsole and EVA midsole. We like this boot because of its bold design and the premium materials. It's also offered in a Low.
Best For: Day Hiker, Car Camper, Urban Hiker
Specs: 17 oz., 4 mm lugs, stability shank, Keen.Dry waterproofing, Keen outsole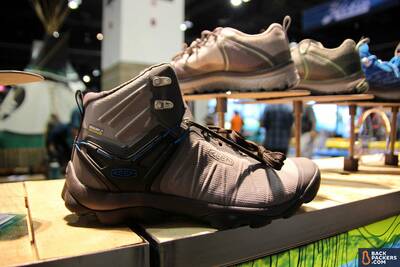 The Keen Venture Boot and Low will be available Spring 2019, and will cost $180 and $170. 
---
Exped MegaSleep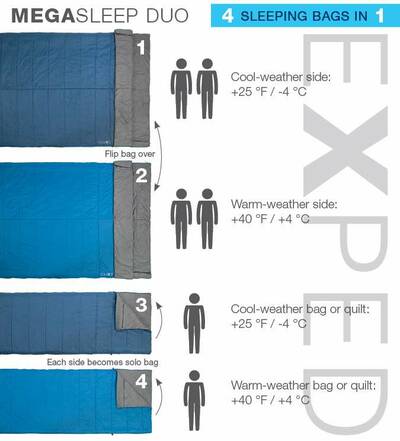 Exped is known for bringing innovation and comfort to everything they do, and the MegaSleep sleeping bag system hits those two points nicely. The couples camping gear category continues to grow — a standout product being the Exped Mega Mat — and MegaSleep was built to be the "go-to" duo sleeping bag.
The MegaSleep duo bag has a cool-weather side that works down to 25F, and a warm weather side that works down to 40F. Just flip it over to achieve the warmth you're looking for. It also zips off into two separate, individual sleeping bags, one that works at 25F and one at 40F. The handy graphic to the right explains this, but you're essentially getting a single and double sleeping bag in one, each with two different temperature ratings. It packs down surprisingly small, and we think it makes the "which sleeping bag should I get?" equation quite simple for car camping. All this in a four pound package that costs just over $200 (the cost of some single sleeping bags)!
Best For: Car Camper
Specs: 25F and 40F duo bag, 25F and 40F individual bags, 40D ripstop nylon, synthetic insulation, 4 lbs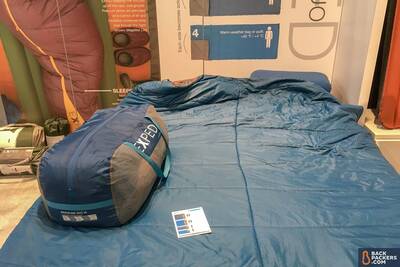 You can find the Exped MegaSleep in REI starting September 1, 2018, and in other retailers March 1, 2019. It will cost $219.
---
Rab Kinetic Alpine Pants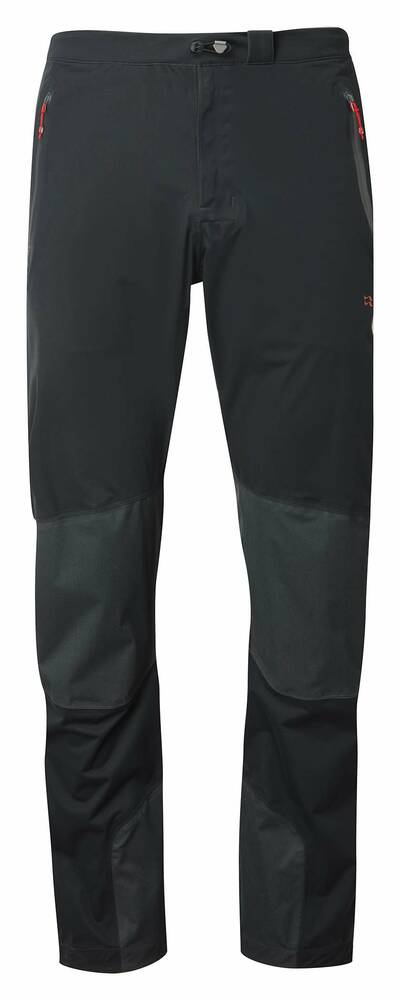 UK company Rab produces high-end gear for serious outdoor exploration, and we love the thoughtful and innovative use of materials in their products.
We saw a lot of pants at the show, but something about the feel of the Kinetic Alpine Pants won us over. Its Proflex fabric is super stretchy, the material feels extremely durable and has reinforced knees and instep, and they are water resistant. All this for a 9.9 oz pair of pants that also breathes like a champ!
It's hard to bring new pants to the market, but for serious explorers we think the Kinetic Alpine Pants are worth it. That said, they do cost a lot!
Best For: Wilderness Backpacker, Ultralight Backpacker
Specs: Proflex stretch, YKK zippers, hand-warmer pockets and expanding ankle closure, 9.9 oz.
The Rab Kinetic Alpine Pants will be out Spring 2019, and will cost $180.
---
Affiliate Policy: We support the hours that go into our reviews and testing through affiliate commissions on purchases made through links in this article. These don't effect the outcome of our reviews or selection of gear.