Ready to hit the trails, but unsure about the gear you need as a day hiker? You're not alone! Day hiking is one of the most accessible outdoor activities, yet it requires a bit more than just a good pair of shoes. Our day hiker's gear guide will help put you on the right path.
Venturing into the outdoors requires a perfect blend of essentials – gear that promises durability without being cumbersome and gadgets that amplify your experience without overshadowing nature's allure. While the journey itself is unpredictable, being prepared shouldn't be.
Our Day Hiker's Gear Guide
In this guide, we'll walk you through our top picks for a day on the trails that ensure you're ready for adventure. Here are some essentials, and fun and cozy extras, we recommend you bring on your next day hike.
---

When the outdoors beckons, settle into nature with the Parks Project Dancin' Frogs Recycled Camp Blanket. Not only a cozy companion for those chill moments outdoors but it's also crafted from recycled materials, making it an eco-friendly choice.
This blanket promises both function and a feel-good factor. The playful dancing frog pattern adds a whimsical touch, adding a fun flair to your outdoor experience. Plus, when packed away it's lightweight and small enough to take on any day trip.
Whether you're laying it out for a scenic picnic, using it as an extra layer on cooler nights, or wrapping up by the campfire, this blanket stands as a versatile and trustworthy ally.
See the Parks Project Recycle Camp Blanket
---
When Mother Nature throws a curveball, the Patagonia Storm10 Jacket ensures you're ready to face it head-on. Lightweight yet undeniably robust, this 3-layer waterproof jacket is designed to be your shield against the harshest of elements.
Its fully seam-sealed construction guarantees a waterproof experience, ensuring that rain, sleet, or snow won't dampen your spirits or your layers. Moreover, its breathable fabric ensures that while moisture stays out, you stay comfortably dry within.
With adjustable cuffs, a helmet-compatible hood, and a minimalist design, it effortlessly blends functionality with style. No matter what the day throws at you, the Storm10 is the reliable companion you'll want by your side.
See the Patagonia Men's Storm10 Jacket See the Patagonia Women's Storm10 Jacket
---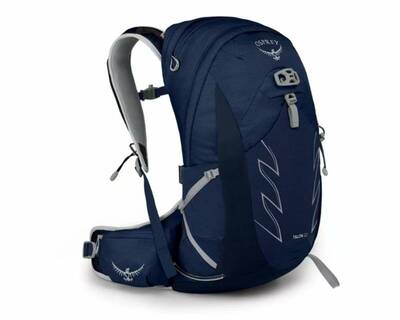 No day hiker's gear guide is complete without a day hiking pack. For day hikers seeking the ultimate blend of comfort and practicality, the Osprey Talon 22 Pack emerges as the undisputed champion.
At its heart, this backpack is meticulously designed with a focus on every minor detail. Its generous 22-liter capacity comfortably accommodates all the essentials you might need during a day-long excursion. But it's not just about space; the strategic layout ensures that everything has its place, from snacks to first-aid kits.
The AirScape back panel ensures breathability, making those strenuous trails more bearable. With added features like trekking pole attachments and diverse pockets, it's clear why it's a favorite among outdoor enthusiasts.
---

Venturing out on rugged terrains demands footwear that you can rely on. Enter the Merrell Speed Eco Hiking Shoes. These aren't just ordinary hiking shoes; they're a testament to Merrell's commitment to sustainable outdoor adventures. Crafted with eco-friendly materials, each shoe epitomizes the perfect blend of environmental consciousness and cutting-edge design.
These shoes aren't just sustainable; they boast impressive traction for secure steps on uneven trails. Their anatomical design offers comfort, while the lightweight build reduces fatigue, enabling longer hikes. Plus, their breathability ensures feet stay fresh, even during intense treks.
See the Merrell Speed Eco Waterproof Men's Hiking Shoes See the Merrell Speed Eco Waterproof Women's Hiking Shoes
---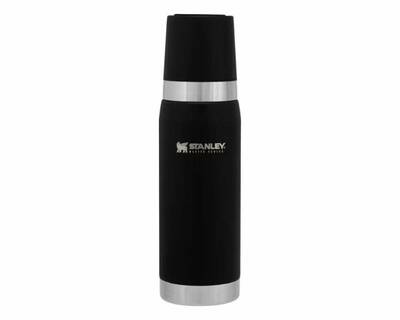 Whether you're craving a hot coffee to kick-start a chilly morning hike or an ice-cold sip to refresh during a midday break, the Stanley Master Unbreakable Thermal Vacuum Bottle has you covered.
A true titan in the world of outdoor drinkware, this 25 fl. Oz. bottle promises to keep your drinks hot or cold for hours on end, ensuring you can enjoy that perfect sip whether you're taking a break or reaching a summit.
Built with Stanley's legendary ruggedness, this bottle boasts an unbreakable construction, ready to withstand the knocks and tumbles of any adventure. Its vacuum insulation is top-notch, locking in temperatures and preserving the taste and freshness of your beverages. The leak-proof design ensures no spills in your pack, and the stainless steel ensures a rust-free experience.
See the Stanley Master Unbreakable Thermal Vacuum Bottle
---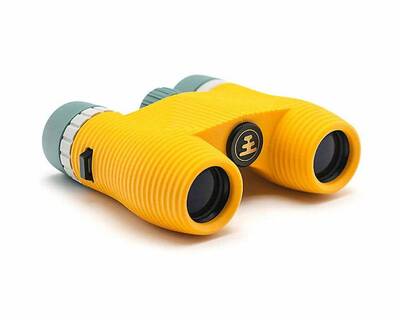 Peering into the distance, the NOCS Provisions Standard Issue Binoculars bring the world closer to you. With a wide field of view, every detail is in sharp focus, enhanced by scratch-resistant lenses. The robust impact-absorbing housing ensures longevity, even if you're prone to the occasional mishap on the trail.
And when it comes to personalizing your gear, choose from a selection of 12 vibrant colors, ensuring your binoculars are as unique as your adventures. Tailor-made for those who crave precision and style in their exploratory tools, they're an essential addition to any day hiker's kit.
See the NOCS Provisions Standard Issue Binoculars
---

Venturing outdoors in unpredictable weather demands a reliable base layer. As such, Smartwool's Classic Thermal Merino Base Layer 1/4 Zip is a great choice for any trail. Woven with the finest Merino wool, it guarantees to lock in warmth and wick away sweat, ensuring you stay dry and snug on your adventures.
The strategic 1/4 zip design allows for quick temperature regulation, and the ultra-soft, non-itchy fabric means you can wear it all day without a hint of discomfort. Tailored for the avid hiker, camper, or general outdoorsman, this Smartwool piece seamlessly marries style, comfort, and functionality.
See the Smartwool Men's Classic Thermal Merino Base Layer See the Smartwool Women's Classic Thermal Merino Base Layer
---
Even if you're only planning a day hike, the unexpected can happen, and dusk might catch you on the trail. That's why packing a headlamp, like the Black Diamond Storm 450, is always a wise choice.
Its robust LED can switch from casting a wide, bright beam for trail navigation to a soft red glow, perfect for late-night camp activities without blinding your friends. Boasting dual power options, this headlamp ensures you're never left in the dark. With its ability to stand firm against water and fog, this headlamp is a clear trail champion, ensuring you're well-lit in any situation.
See the Black Diamond Storm 450 Headlamp
---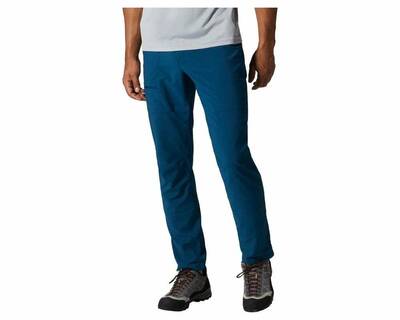 Embarking on an outdoor adventure requires gear that matches your ambitions, and the Mountain Hardwear Trail Sender Pant is built with that spirit in mind.
Ultralight yet remarkably resilient, these pants are woven with a durable ripstop material, ensuring that they stand up to the demands of rugged trails and unpredictable terrain.
Their tailored fit and ergonomic design ensure freedom of movement, so every hike feels unrestricted. But it's not just about durability and comfort; these pants also have your back under the blazing sun. With a UPF50 rating, they offer an impressive shield against those potentially harmful rays, giving you the confidence to trek even in the midday sun.
See the Mountain Hardwear Men's Trail Sender Pant See the Mountain Hardwear Women's Trail Sender Pant
---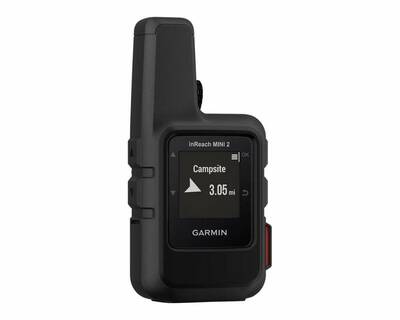 Stay connected, even in the world's most remote places, with the Garmin inReach Mini 2. Compact yet powerful, this pocket-sized device ensures you're never truly alone in the wilderness. Leveraging satellite technology, it allows you to send and receive messages, track your journey, and even summon emergency assistance if necessary — all without relying on mobile networks.
With its impressive battery life, the inReach Mini 2 can be a lifesaver, giving both you and your loved ones back home peace of mind. Whether you're an avid backpacker or an occasional day hiker, this device deserves a spot in your kit.
—
Did you enjoy this Day Hiker's Gear Guide, and now you're interested in learning more? Read our guides to backpacking essentials and hiking gear for your dog.
---
Backpackers.com Affiliate Policy: This guide contains affiliate links, which help fund our website. When you click on the links to purchase the gear, we get a commission, and this goes a long way to creating guides, gear reviews, and other excellent content.