Backpackers.com — Welcome to your monthly update of new and noteworthy gear! I'm Jon — a dedicated gear nut that has tried on more hats, skis, backpacks, and pairs of high-end boots than you'd think possible. In this column I highlight products that have tickled my fancy — either lesser known gear that deserves a wider audience due to sheer awesomeness, or new outstanding products from established industry giants.
This gear was primarily selected because it shows promise, innovation, or is one of our favorite tried and true pieces of kit that has yet to receive a full gear review.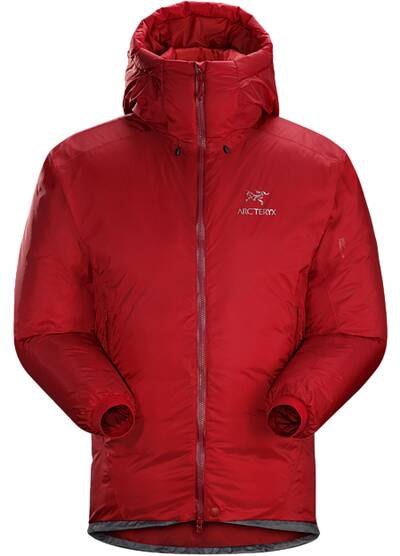 Best For: Car Camper, Day Hiker (in extreme cold), Wilderness Backpacker (in extreme cold)
Want absolute warmth for the least weight possible? Check this coat out. Sure, it breaks most folk's piggy banks, but if you can save up the coin (or get it on sale), there might not be a better down coat out there. This parka is packed with 250 grams of 850-fill down and it has a Gore Thermium shell. You get an insanely warm jacket that is impervious to the harshest winter weather. I am fortunate enough to own this thing and you can't even wear it when the temperature is over 20 degrees. I've spent time alone in my tent at -25F with just this jacket over a fleece and stayed comfortable.
If you're looking for the perfect piece of alpine clothing, this just might be it.
See the Arc'teryx Firebee AR for Men.
See the Arc'teryx Firebee AR for Women.
---

Best for: Car Camper, Wilderness Backpacker (who doesn't mind the weight!)
If you're going to bring one gnarly tool, let it be the Esee 5. This knife is burly and versatile enough that you could feasibly get dropped off in the woods with nothing but this knife, and craft yourself a pretty solid survival situation. The knife features a quarter inch thick, full tang, steel blade, bow drill divot, and glass breaker on the pommel. I've used this knife for everything — dicing onions, splitting and chopping wood, crafting tent stakes, and pretending that I'm Rambo.
I should note, this knife actually weighs one full pound, so only for those that value a hefty blade.
---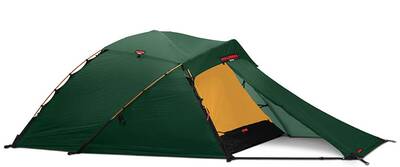 Best for: Ultralight Backpacker, Wilderness Backpacker
In keeping with our Alpine theme, I'd like to introduce you to one of the greatest alpine tents ever created.
The Hilleberg Jannu is a standout even amongst the lineup of amazing four-season Hilleberg tents. It is a two-person tent that boasts 35 sqft of floor space, a 12.9 sqft vestibule, and a fairly narrow footprint that makes it easy to pitch on narrow bivy ledges. Weighing in at seven pounds, one ounce, it is one of the lightest double walled alpine tents around. Set up is extremely fast thanks to the connected inner and outer tents.
You can expect this tent to shed major snow loads and winds in excess of 80 m.p.h. As an added bonus, you can use a second set of poles in this tent if you think weather conditions are going to be the worst you've ever seen. If I had to be stuck in a blizzard on the side of the mountain I know what tent I'd be reaching for.
---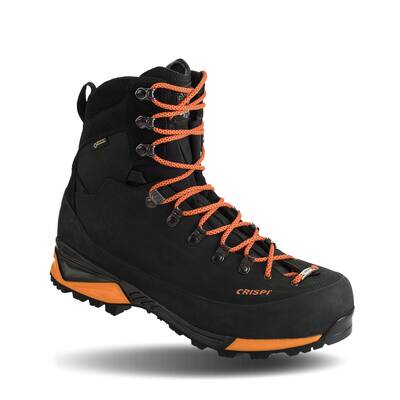 Best for: Day Hiker, Wilderness Backpacker
Chances are, Crispi is a brand you're not familiar with. The Italian boot maker has a focus on hunting, but their Briksdal SF GTX boot just might be your next winter boot. This is about as stiff as a boot can get without being an actual mountaineering boot.
It utilizes a Gore-Tex waterproof membrane as well as Gore insulation to keep things waterproof and toasty. These boots are stiff, can accept strap-on crampons, boast wicked traction, and their stiff soles will keep your feet happy under strenuous loads.
The only downside is that there isn't a women-specific version.
See the Crispi Briksdal SF GTX Boot for Men.
---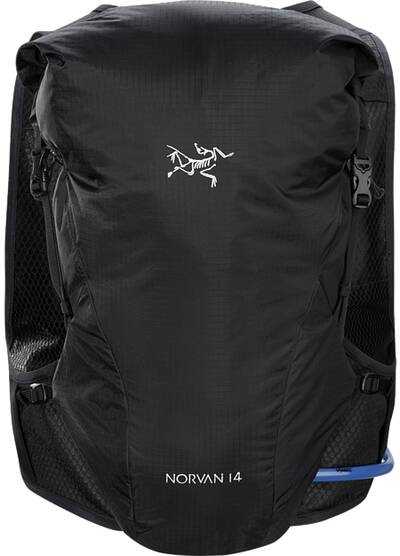 Best for: Day Hiker, Trail Runner
Arc'teryx has been building top-of-the-line mountaineering and climbing equipment for decades. You may be aware of their ultra premium offerings (like the Firebee above), and even seen their Alpha SV listed in more than a few clickbait-y articles as one of the most expensive rain jackets on earth.
Recently, Arc'teryx has branched into the trail running sector and they have made a huge hit. The Norvan is a 14 liter trail running vest that checks all the boxes for me. Solid capacity for a day on the trail, a weather resistant compartment for inclement weather, an ultra comfy fit, and room for a hydration bladder. If you're an ultralight peak bagger you might just fall in love with this pack.
Note that this is an alpine column, and while trail running is often thought to be a 3-season sport, I beg to differ. The Norvan is built for year-round use, and with the right gear you can run trails in the deep of winter.
See the Arc'teryx Norva 14 hydration vest.
---
Best for: Car Camper, Day Hiker, Wilderness Backpacker
The Black Diamond Stance Belay pants are simply one my favorite pieces of kit. Anybody who spends a lot of time in cold weather should seriously consider picking these up. They weigh just over a pound, are fitted with 100g of Thermolite insulation, have crampon/ski edge guards, and fully separating side zippers so you can fit them on over your pants, or remove them just as easily.
These are my favorite for hanging out in the cook tent during downtime or for tossing on when the weather really turns wicked.
See the Black Diamond Belay Stance Pants.
---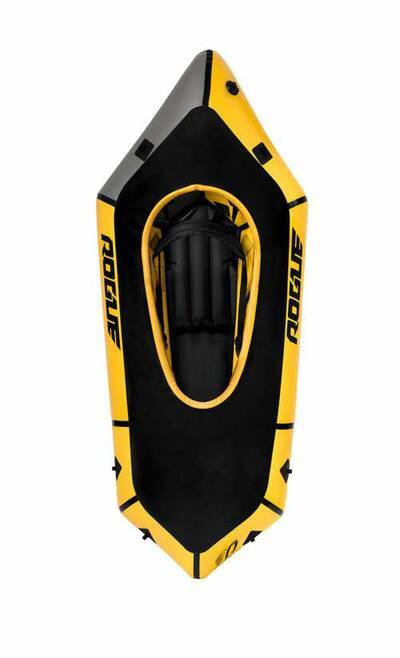 Best for: Car Camper, Wilderness Backpacker
Packrafts — literally small kayak-esque rafts you can pack and hike with — are all the rage. They are relatively new to the market, many are inflatable, and they allow water traverses like never before. The Kokopelli Rogue Packraft was awarded by Men's Journal as Gear Of The Year, and for good reason!
This fully inflatable raft weighs in at eight pounds, has a carrying capacity of 350 pounds, and can carry you through class three white water. The best part? It packs down to the size of a paper towel roll and fits inside your backpack with ease.
You're reading this right: you can easily pack an entire boat on your next backpacking trip. It's my favorite piece of equipment hands down. Grab one of these and take your adventure to a whole new level.
See the Kokopelli Rogue Packraft.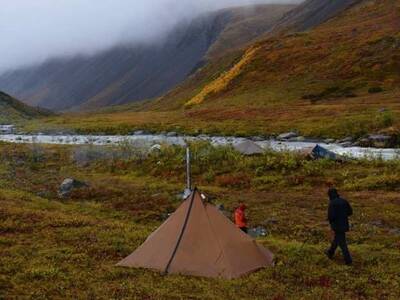 Best for: Wilderness Backpacker
Have you wanted to experience winter camping, without the cold and misery? The Seek Outside Cimarron with Stove is an ultralight tent that comes with a built-in stove.
What does that mean exactly?
The tent is a floorless pyramid style tent. Inside this lovely beast, you will find a titanium wood burning stove. The stove can easily heat the inside of the tent up to nearly 80 degrees. You can cook on top of it and melt snow for drinking water. This ultralight hot tent combo should suit your deep winter needs.
It weighs just over 6 pounds, is 4-season worthy, and will move your frozen nights around a campfire inside the tent, where you can snuggle up and bask in the warmth. I've used a similar setup and have been able to crank the heat up to nearly 80 degrees on a sub-freezing night.
See the Seek Outside Cimarron tent with Stove.
---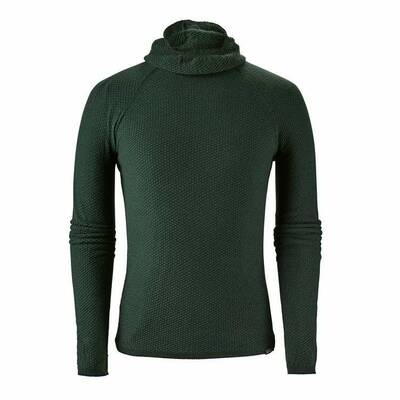 Best for: Day Hiker, Urban Hiker, Car Camper, Ultralight Backpacker, Wilderness Backpacker
You all know by now that Patagonia makes some of the finest backcountry soft goods out there. Part of that is because they aren't afraid to push the boundaries of innovation. Enter the newest addition to their baselayer line — the Capilene Air. The Capilene Air uses 51% merino and 49% polyester in an extremely airy knit that's completely unique in the blend of synthetic and wool, and in the nearly 3D printed method of manufacturing. Its 18.5 micron knit is some of the lightest out there, and it aims to be both extremely warm and breathable.
If you're looking for a new, surprising baselayer this is the place to start. And it's warm as heck.
See the Patagonia Capilene Air for Men.
See the Patagonia Capilene Air for Women.
---
Best for: Day Hiker, Ultralight Backpacker, Wilderness Backpacker
For those who either live or spend a lot of time out west, you surely have marveled once or twice at the huge swaths of public land available. Onx Maps is a tool that will help you navigate public land.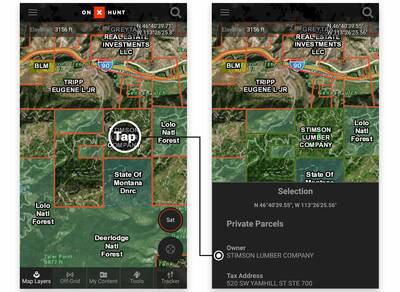 The app outlines private property boundaries so you can know for certain whether or not you are on public land, and has a huge amount of excellent features, like offline maps, game trails, custom waypoints, tracking, and aerial topography. I use OnX all the time. I happen to live in Arapaho national forest, 40% of which is privately owned. I've used this to successfully backpack into areas and camp once I cross that private/public boundary. You don't want to get caught trespassing on private land.
You can also buy a chip that goes into a Garmin device for 100% offline use in a state, though that'll cost you. Note that this app was mainly designed for hunting, and it works extremely well for that, but it's also excellent for your standard navigation.
---
Backpackers.com Affiliate Policy: This guide contains affiliate links, which help fund our website. When you click on the links to purchase the gear we get a commission, and this goes a long way to creating guides, gear reviews, and other excellent content.