Coolers have long been a camping and road trip staple item. They're the easiest way to transport ice, food, and beverages that need to be kept cool for long durations. So while some people are starting to switch to in-vehicle refrigerators, there's no replacing the ease and versatility of the cooler.
That said, coolers have evolved drastically in recent years. Insulation technology has improved by leaps and bounds, so much so that many people are expanding their cooler collection to include insulated tote bags and cooler backpacks for short hikes and day trips.
Below, we've listed the best of each category. You'll find several hard-sided coolers, soft-sided coolers, backpacks, and bags—each of which scores top marks in its respective category and capacity.
Cooler Comparison Table
The Best Camping Cooler for Families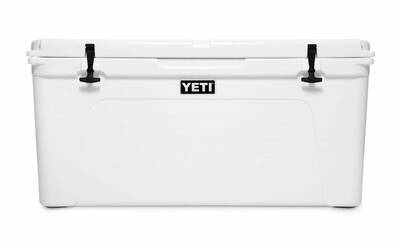 The YETI Tundra line of coolers is what camping dreams are made of. This is the iconic cooler that put YETI on the map, and it still sets the benchmark for which all other coolers are measured.
Here, we're highlighting the YETi Tundra 125, which we think is the ideal camping cooler for a family of four. This sizeable, bear-resistant cold box can hold up to 113 pounds of ice, or roughly 92 cans of your favorite beverage. If you need to go bigger or smaller, though, that's not an issue. There are over a dozen YETI Tundra models to choose ranging from 35 liters to 350 liters in capacity.
The extra-thick FATWALL design gives the Tundra three inches of pressure-injected foam insulation all around. It's equipped with never-fail hinges, heavy-duty rubber lid latches, tie-down slots, lip handles, rope handles, and more awesome features. You can't go wrong with a YETI.
See the YETI Tundra
---
The Best Lightweight Camp Cooler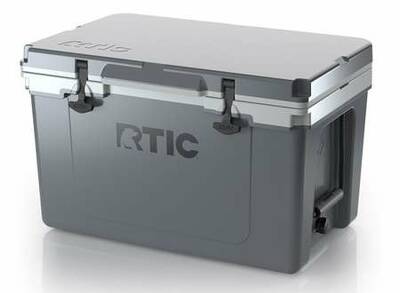 RTIC has solidified itself as a top contender among cooler brands. Many of RTIC's coolers rival their more expensive competitors, and the RTIC Ultra-Light Cooler is one of the brand's most unique offerings.
Rather than using the industry-standard roto-molding commonly used to make most top-quality coolers on the market, RTIC has opted for an innovative injected molding that makes this cooler 30% lighter than a roto-molded cooler of the same capacity.
Despite utilizing this new lightweight technology, the RTIC Ultra-Light Cooler hasn't been weakened by any means. It still has three inches of foam insulation to keep your drink ice cold, and it has the strength to be used as a bench, a step-stool, a cutting board—you name it. So, what is the drawback? Well, we can't find one.
See the RTIC Ultra-Light Cooler
---
The Best Backpack Cooler
The ICEMULE Pro series of backpack coolers are an evolution of the brand's iconic original line. The Pro improves on the original in every way. This is a durable, waterproof, and comfortable backpack cooler with incredible insulation capabilities. In fact, you can customize exactly how much insulation you desire.
This is due to the ICEMULE Pro's unique IM Airvalve that enables you to fill the space between the backpack's inner and outer layers with insulating air. So each breath you put in adds to how well the insides remain insulated. How cool is that?
This ICEMULE Pro Backpack Cooler can keep contents cold for 24 hours—plenty of time for a day hike to a secluded beach for a picnic or a party.
See the ICEMULE Pro
---
The Best Paddle Board Cooler
If you're rocking a SUP and love spending time on your paddle board, there's no better cooler to get than the KULA 10. It's a beefy, multifunctional cooler that'll make your days on the water even better.
This cooler is specifically made to be lashed down to a paddle board. As such, it was smartly designed to perform as a seat as well. The bottom has a grippy texture that'll prevent the cooler from sliding around, and the top is grippy as well so that you can sit securely.
Plus, the KULA 10 is fitted with MAGNEPOD magnetic technology for even further security. With the right equipment, you can place your beverage or other container on top of the cooler — sure that it won't fall off no matter how gnarly the wind or waves get. There's a built-in bottle opener too, so you're always prepared to party or chill — your choice.
See the KULA 10 MAGNEPOD Cooler
---
The Best Cooler on Wheels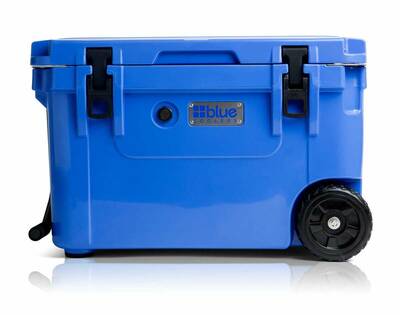 There's no cooler more convenient than one you don't need to carry, and the Blue Coolers 60 Quart Ice Vault is the best-in-class rolling cooler. This beautiful blue icebox on wheels features 10-day ice retention, a multi-purpose utility port, and "Easy-Close" lockdown latches that make securing your snacks a cinch.
While the cooler is outstanding on its own merit, the rugged wheels and foldaway handle make it too good to pass up. Transporting this Blue Cooler across the campground or down to the beach couldn't be any easier. The mobility components are robust and durable, and the cooler rolls smoothly with minimal effort.
The size is just right for a couple on a long weekend camping trip, or a family of four on an overnighter. Need a larger cooler on wheels? Check out the Blue Coolers 110 Quart Ark Series.
See the Blue Coolers 60 Quart Ice Vault
---
The Best Soft Cooler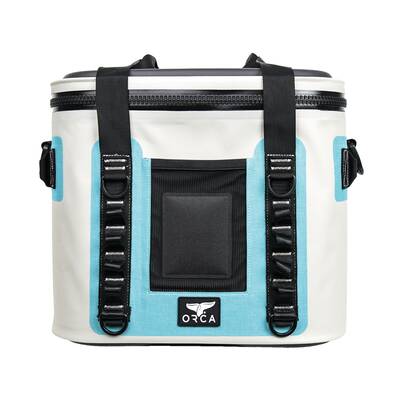 The ORCA Walker 20 Cooler may be a soft cooler, but that doesn't mean it's a softie. This stout soft-sided cooler can hold up to 50 pounds of your favorite snacks and supplies, and its 28mm Meta-Polymer insulated walls can keep your items cold for days when properly packed with ice.
Fitted with a waterproof zipper, RF welded seams, and an 840D TPU exterior, nothing is going to make its way in or out of this cooler without your permission.
ORCA has equipped this cooler with an easy-open magnetic slip handle and a removable padded shoulder strap for convenience. Plus, there are enough hoops and loops for you to strap down this pack tight on a travel trailer or to use to hang your odds and ends while you carry it to camp. You can carry this soft cooler any way you would like.
See the ORCA Walker 20 Softside Cooler
---
The Best Personal Carry Cooler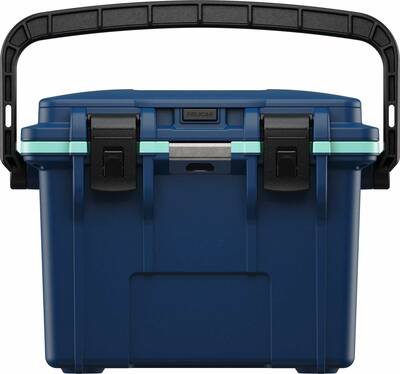 Simple yet effective, the Pelican Personal Cooler and Dry Box is the ultimate hard-sided personal carry cooler. The 14-quart capacity is plenty for a day's worth of food and drinks, and the 1.5-inch thick polyurethane walls are sure to keep all contents well insulated.
What's more, Pelican has designed several valuable bonus features into this cooler that you will most definitely make use of. For example, the lid features a couple of cup holder slots, which are always nice to have, and it opens separately from the main cooler compartment to reveal a small dry box that is perfect for keeping your wallet, electronics, and other personal effects protected.
There's also a magnetic bottle opener and an interior cooler tray for non-perishables.
See the Pelican Personal Cooler & Dry Box
---
The Best Camping Cooler for Couples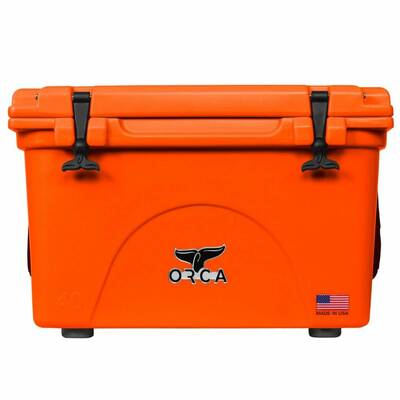 The ORCA 40 Quart cooler is a roto-molded hard-sided cooler that can keep your perishable food fresh and drinks ice cold for up to 10 days. The 40-quart capacity is the golden number for couples who like to car camp — it's all the room you need for a long weekend's worth of refreshments.
There are both flexible rope handles and rigid built-in plastic handles that make carrying this cooler a breeze whether you're doing so alone or in tandem. The rotating lid locks keep the lid secured tight — plus, they have a fun whale tail design signature to the brand.
The back comes fitted with a handy exterior cargo net for additional storage. ORCA offers additional accessories, such as a cargo basket, so that you can customize your cooler for how you want to use it.
See the ORCA 40 Quart
---
The Best Cooler for Hiking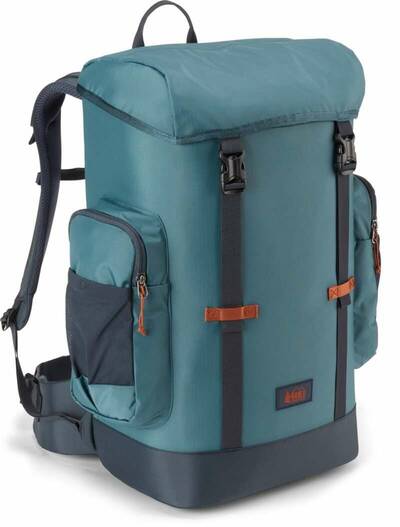 Though other cooler bags and backpacks are on this list, none is as purposefully made for hiking as the REI Co-op Trail Pack Cooler. This is a fully-functional backpack equipped with extra storage pockets and an adjustable hip belt. As such, this is first a backpack and second a cooler.
The 30.5-liter capacity is impressive for what this bag is, and the extra zippered side and lid pockets are convenient extra storage spaces. The padded straps and hip belt make this far and away the best cooler backpack for hiking on this list for the comfort and stability they provide. The insulation, though, is not extraordinary.
Though REI claims that this backpack can keep canned beverages cold for up to 40 hours, this is more of a day hike/picnic backpack than an overnighter. It could work for a single night out at camp, though.
See the REI Co-op Cool Trail Pack Cooler
---
The Best Cooler Tote Bag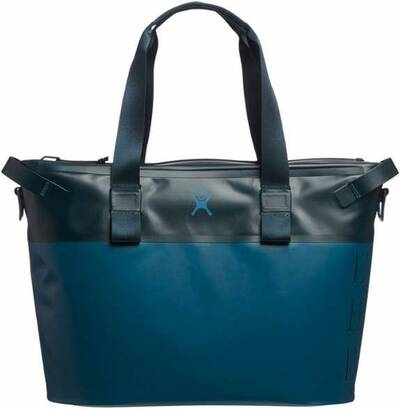 When an insulated tote bag is what fits the bill, you can do no better than the Hydro Flask Day Escape Soft Cooler Tote. This lightweight yet durable tote bag can keep its contents cold for up to 36 hours, and you can carry it by the grab handles or the removable cross-body shoulder strap.
There's also a magic element to the Hydroflask Day Escape, and that would be the miraculous Tru Zip Zipper. This waterproof zipper was engineered to be incredibly silent and easy to pull, but the magic comes in the form of its self-healing ability.
That's right. If the zipper separates because the bag was overloaded, one of the kids tugged on it the wrong way, or for any other reason, you can slide the zipper back and forth the realign and heal the zipper.
See the Hydro Flask Day Escape Soft Cooler Tote
---
The Best Budget Cooler
There's something to be said for keeping it old school. There are many fantastic coolers out there, but Igloo is a time-tested brand, and the Igloo ECOCOOL Cooler harkens back to the days when an ice chest was little more than a plastic tub with a lid. For the price, it's hard to beat the ECOCOOL with its classic design. You know what you're getting when you opt for one of these.
Or do you? The ECOCOOL is more than a plastic tub; it's a post-consumer recycled plastic tub. That's a point in Igloo's favor. Plus, the insulation technology in this style of cooler has improved over the years as well.
The THERMACOOL foam insulation will keep ice frozen for longer than you may think. As a result, most people will find that this cooler is all they need for their next camping trip.
See the Igloo ECOCOOL Cooler
---
How to Choose a Cooler
There are several factors worth considering when purchasing a cooler. Top-quality models and brands can cost you a pretty penny, but are they worth it? And what's the deal with cooler backpacks and totes—do they even work that well?
Pros and Cons of Traditional Box Coolers
When you think of a cooler, the first image that conjures up in your mind is probably that of a big, rectangular YETI or Igloo cooler. These are the most popular coolers among road trippers and car campers because they insulate very well and have high storage capacities.
The downside to these coolers is that they're bulky and relatively heavy. You may be able to carry one from your car to the campground campsite (perhaps with the help of a friend), but you're never going to take one of these coolers far down a trail.
The Price of Modern Hard-Sided Coolers
The biggest questions you may have about coolers are: why are modern coolers so expensive? And, are they worth it?
First, modern rotomolded and injection-molded coolers are much more advanced than coolers of decades past. They're more durable, thick, and are packed with cutting-edge foam insulation that can keep ice frozen for days on end if you don't open the lid.
Second, many of these coolers have gone through extensive research and development phases for which the brand must recoup the costs. Not only is this R&D integral to the modern insulation standards most coolers claim, but also to the integration of extra features such as compartmental dividers, bear-resistant (and sometimes bearproof) durability, ergonomics, and much more.
And lastly, you're sometimes paying for the brand name. There are copycat brands on the market that manage to duplicate the technology of top-selling brands, but they fail to innovate and evolve and thus can offer their products at lower prices. As such, when you're paying top dollar for top-quality, you're also supporting the hard work and dedication of that company that pioneered the technology that less-expensive knockoff brands are leeching.
That's not to say, though, that inexpensive hard-sided coolers don't have their own place. There are times when a basic cooler is good enough.
Pros and Cons of Backpack Coolers and Insulated Bags
While traditional box coolers have the best insulation, backpack coolers and insulated bags are far more portable. And, for the most part, they have decent insulation as well. You can expect high-quality cooler backpacks and insulated bags to advertise somewhere between 24 to 48-hours of insulation, which is remarkable.
Soft-Sided Coolers
Soft-sided coolers are much like their hard-sided counterparts, though they tend to be limited in how much weight they can carry. Similarly, though quite durable in their own right, their lack of solid structure lends them to eventual wearing, tearing, and sagging.
The pros of a soft-sided cooler are that a single person can often carry them, they compact down flat when not in use, and they tend to be less expensive than equal-capacity hard-sided coolers. Plus, since they're not completely rigid, they are a bit easier to store and move around in the car or at camp.
Insulated Totes
Tote bags are the catch-all of campsites, and insulated totes are no different. They're easy to carry over short distances. You can throw a bag of ice into a tote, drop in some drinks and snacks, and take it with you wherever you go—to the beach, to the campsite, on a boat, wherever. Insulated totes are one of many different food transport options.
What's also neat about insulated totes is that they're designed to keep liquids from leaking out, so an insulated tote can pull double duty as a "wet bag" where you can toss all of your wet and muddy camp clothes to keep them separate from your other supplies. Insulated totes are a versatile piece of kit.
Backpack Coolers
Backpack coolers are the most luxurious of coolers. Not in that they're innately opulent, but in that hauling a backpack full of ice, cold drinks, and refrigerated snacks will instantly transform your destination into a glamping experience. That's the best part of backpack coolers—you can take the party, and all its luxuries, with you deep into the wilderness.
The cons of backpack coolers are that they tend to be heavy, and you're sure to get sweaty. That's the nature of the beast, the price you pay for your vices. But if that's what it takes to have a cold drink and chilled fruit beside a backcountry lake, then, perhaps, it's worth it.
And some people need reliable refrigeration for necessary items such as insulin. For those people, backpacking hasn't always been a possibility. But, with the help of a quality backpacking cooler, they, too, can get out and explore our wild lands.
Our Guides Related to Camp Coolers
---
Backpackers.com Affiliate Policy: This guide contains affiliate links, which help fund our website. When you click on the links to purchase the gear, we get a commission, and this goes a long way to creating guides, gear reviews, and other excellent content.