Backpackers.com — Welcome to your monthly update of new and noteworthy gear. I'm a dedicated gear nut and have tried on more hats, skis, backpacks, and pairs of high-end boots than you'd think possible. In this column I highlight new products that have tickled my fancy — either lesser known gear that deserves a wider audience due to sheer awesomeness, or new outstanding products from established industry giants.
This month we are showcasing gear perfect for the start of hiking and backpacking season! From new offerings from our favorite brands to long time staples in the industry, there is something for everyone. Springtime means more daylight, raging waterfalls, wildflowers, and so much more time on the trail. We have highlighted the gear to keep you out longer, whether it's for a couple night under the stars or a local day hike.
Thanks for reading and happy trails!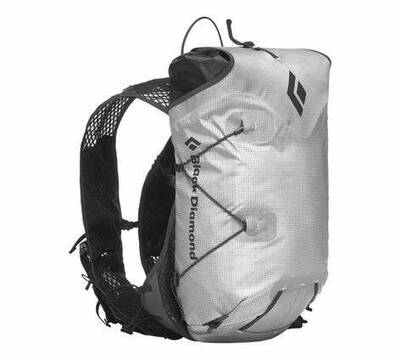 Best for: Day Hiker, Trail Runner, Mountaineer
This new offering from Black Diamond represents the perfect marriage between a streamlined running vest and hiking daypack. At 15 liters it has enough room for self supported marathon days, and should fit everything you need from sunup to sun down. The Distance also provides JUST enough room for the ultralight day hiker who wants barebones pack weight and takes only the essentials.
Two soft flask pouches ride up front on the shoulder straps to keep your water (or bars) close at hand, and the pack is constructed with fully water resistant fibers to make this a true four season offering. Whether you're hiking for the day, running a marathon, or scaling mountain, the Distance is a sub-pound day pack that can take a beating. I envision using it for days on the mountain when I'm going to hike my way up then run back down.
See Black Diamond Distance 15 Pack
---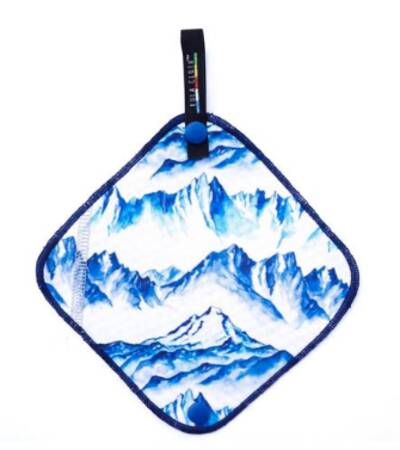 Best for: Car Camper, Day Hiker, Ultralight Backpacker, Wilderness Backpacker
Kula Cloth is a product made specifically for the female hiker. Essentially, it's a piece of cloth that's waterproof on one side, absorbent and antimicrobial on the other, made to replace your ziplock baggies of toilet paper for when nature calls. The common term for it: pee cloth. Yes, it's a touchy subject, and yes, women have had to figure this out while backpacking for years.
To quote my wife, "I didn't really think it would work and now I don't hike or run without it". It's resuable, very well made, and comes in cool colors to add some flair to your pack.
In keeping with LNT principles the Kula Cloth is one product I hope to see start selling like fidget spinners. Leave the trowel and the TP at home and pick up a Kula Cloth.
See Kula Cloth
---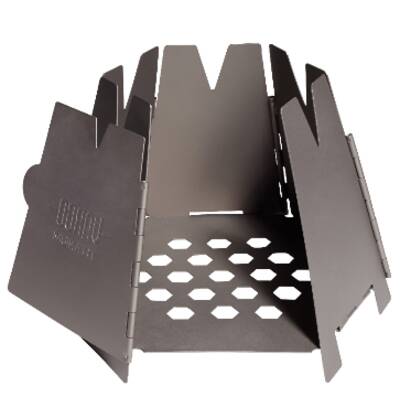 Best for: Car Camper, Ultralight Backpacker, Wilderness Backpacker, Bikepacker
What weighs 4.1 ounces, has unlimited fuel, compresses into a tiny package, and is sure to impress your buddies? The Vargo Hexagon Wood Stove. For those unfamiliar, this stove is a super-ultralight camp cooking solution that everybody should own (in my opinion!). This stove burns wood, pine cones, and anything else that will keep a flame.
I've found boil times to be a reasonable 8-10 minutes once you get it going. Combined with a titanium mug you've got an entire cook system that weighs a mere 8 ounces.
The way I see it, this stove is for everyone, as long as you have access to burnable wood. Yes, it takes a second to heat up, and there's a small learning curve. But you'll save weight and money on buying fuel, and it's something fun to show the kids if you're car camping! For those who get into the backcountry often, whether for overnight or hikes, it's an excellent item in an emergency kit.
See Vargo Outdoors Hexagon Wood Stove
---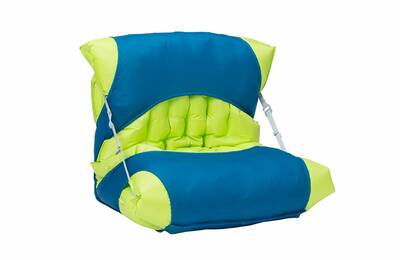 Best for: Car Camper, Ultralight Backpacker, Wilderness Backpacker
The Big Agnes Cyclone SL Camp Chair will convert your air pad into a real, comfortable chair. Didn't know this was possible? For some reason it's not always common knowledge in the backpacking community. Basically, you have a sleeping pad, and this makes it more useful. And I know that most of us don't bother to bring chairs backpacking. You can just sit on the dirt right? Well, I think we would all prefer to have some back support, especially as we get older.
The Cyclone SL weighs in at just six ounces and that makes it a viable option to bring with you on your adventures — it's way lighter than any full backpacking chair. It has robust ripstop nylon so you can use it inside or outside the tent. Personally, this kit has been a godsend when I'm trapped in my tent due to weather and just want to sit back and enjoy a book. I'll take the extra six ounces of pack weight for all the extra comfort this chair provides.
And, to be fair, almost every outdoor brand that makes a sleeping pad also makes a chair. The Big Agnes Cyclone SL is the lightest option out there, and does best with Big Agnes-specific pads. Therm-a-Rest, Sea to Summit, and Exped all have good chair converter kits!
See Big Agnes Cyclone SL Camp Chair
---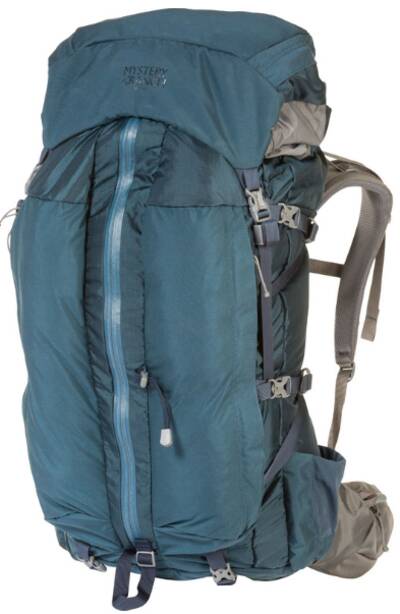 Best for: Wilderness Backpacker
Ultralight backpackers, look away, this is not the pack for you. The Mystery Ranch Sphynx 60 is for anyone who wants to truly wander through the wilderness and isn't sure when they're coming back. It's for those who carry what they want and maybe an extra hatchet or two.
Mystery Ranch, formerly known as Dana Designs, has been heralded as the pinnacle of heavy-duty backpack manufacturing for years. This includes extreme hunting packs, unique harnesses for carrying hundreds of pounds, and military contracts that we (still) don't know all that much about.
This pack employs some of Mystery Ranch's classic features such as superb comfort (really, try one on at a local store and you'll be shocked) and two front "Torpedo" pockets. It's actually one of the Ranch's lighter backpacks at 4.8 pounds, and features all the high-end backpack goodies you're familiar with.
The Sphynx carries huge weights like a champ, has amazing accessibility features, and should last you a lifetime. As a testament to their design and durability, I use a Dana Designs Terraplane (90 liter) pack as my winter backpacking pack. Handed down to me from my father, it's still going strong after 20 years.
See Mystery Ranch Sphynx 60
---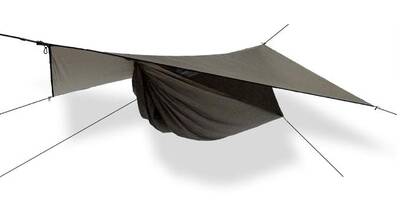 Best for: Ultralight Backpacker, Wilderness Backpacker
Hammock campers rejoice! This one is for you. This ultralight set up weighs just under two pounds and is your perfect companion for any place on the east coast, Pacific Northwest, and anywhere that trees abound!
Hammock camping is a great solution for many people who just don't want to to sleep on the ground or who can never seem to find a flat spot. This ultralight hammock has an asymmetrical design so you can be sure that you will lay flat and straight inside. It includes a full coverage rain fly and a bug net to keep those pesky 'skeeters at bay.
Hennessy has been making quality hammocks for a long time and this one is no different. If you have ever been curious about hammock camping this would be a great entry into that world.
See Hennessy Hammock Ultralight Camping Setup
---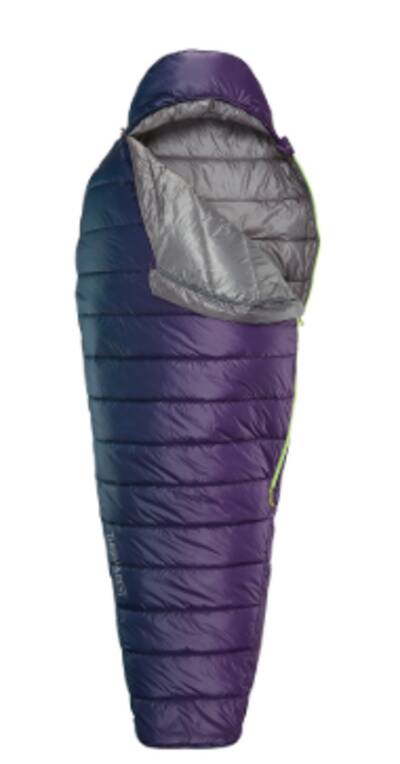 Best for: Car Camper, Ultralight Backpacker, Wilderness Backpacker
The Space Cowboy is an ultralight, compressible, and uniquely comfortable synthetic sleeping bag. It weighs just over a pound and is rated for 45 degrees, perfect for those summer nights in canyon country or the rest of the U.S., below 9,000 feet.
This bag pairs nicely with your 20-inch air pad thanks to its removable pad sleeves. I have used the SynergyLink Connector system and found it to work well for nights when I'm tossing and turning like a maniac (you do this too, right?). The synthetic fill lets you be a little bit more carefree with water than similar down offerings on the market, and Therm-a-Rest's proprietary insulation is actually quite water resistant.
All this for a loose mummy bag under $150, with Therm-a-Rest's dedication to quality manufacturing.
See Therm-a-Rest Space Cowboy
---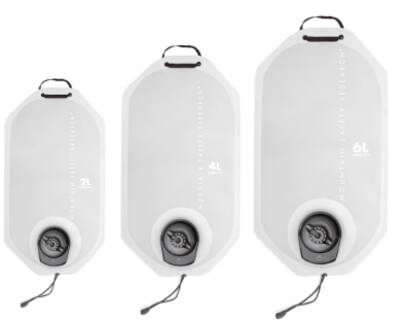 Best for: Car Camper, Day Hiker, Ultralight Backpacker, Wilderness Backpacker
The MSR Gear DromLite is a classic piece of kit every hiker in the western U.S. needs to have. These lightweight water bladders allow you to carry an extra two-to-six liters with you, depending on how many you have. The exterior of the DromLite has webbing all around so that it can be secured to the outside of your pack or strung up at camp. I own the heavier 10-liter sibling, the Dromedary, and can attest that it's been one of the most useful pieces of equipment I own.
When might you need to carry all this extra water? There are many stretches of the PCT, CDT, and popular backpacking loops where water is extremely scarce. You might go a couple of days without a water source. The DromLite is a light and packable option that will let you capitalize on water when you find it and bring it with you for later. I have used mine on trips down the Colorado river (good luck filtering that milk shake of a waterway) and for winter backpacking trips when I didn't feel like melting snow forever.
The DromLite haulers come in three sizes, have a robust cap, and weigh under 6 ounces. You'll be hard pressed to find a more useful water bladder that works for camp and in your backpack.
See MSR DromLite Water Hauler
---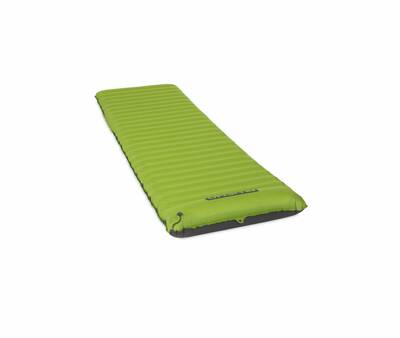 Best for: Car Camper, Ultralight Backpacker, Wilderness Backpacker
The NEMO Astro Lite is a gem that I discovered in my bikepacking days. The uninsulated version of this sleeping pad is rated for 35 degrees and packs down smaller than most burritos! The exterior of the Astro Lite actually feels nice against the skin and in my experience stays that way for years.
NEMO was nice enough to include an oversized baffle at the top that acts as a pillow. I like to use it in conjunction with a small down pillow and it works great. The horizontal baffles cause any pressure point issues and the pad itself is relatively quiet. And, at 3.5" inches thick, it's extremely comfy for such a lightweight item (just a pound).
After years of use I can't recommend this pad enough! We also awarded NEMO's Tensor line of sleeping pads, which is a step up in price and construction from the Astro Lite, and have listed the Cosmo on our best sleeping pad guide. The Astro Lite is a nice middle ground between these two, and works well for folks who want an excellent pad without breaking the bank. NEMO also offers a great warranty and customer service should anything go wrong with your pad.
See NEMO Astro Lite
---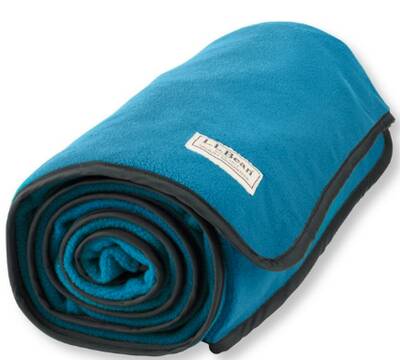 Best for: Car Camper, Day Hiker, Ultralight Backpacker, Urban Hiker, Wilderness Backpacker
I can't even count how many times the LL Bean Waterproof Outdoor Blanket has come in handy. Recently, during a trip to Canyonlands National Park it was used as a surface to get our packs organized so they didn't have to be sitting in sand. It doubles as a floor mat in your vestibule, a place to sit if there is wet ground, and for outdoor dogs it's a fantastic space to lay on, especially  inside the tent where it keeps claws off the floor. I plan to use it as an impromptu wilderness baby changing station next year.
This is one super versatile piece of gear, that also performs as a warm blanket!
See LL Bean Waterproof Blanket
---
Backpackers.com Affiliate Policy: This guide contains affiliate links, which help fund our website. When you click on the links to purchase the gear we get a commission, and this goes a long way to creating guides, gear reviews, and other excellent content.